Small but mighty Drogheda Arts Festival 2023 will pack a punch
Tickets available now for two-day festival on April 29th and 30th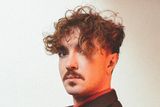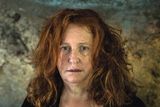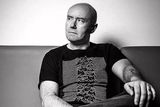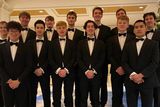 Alison Comyn
Drogheda Independent
Drogheda Arts Festival is back, and this year it is being held on April 29th and 30th; it'll be Small but Mighty!
Taking place over two days, the festival will feature national and international artists and bring free family entertainment to the streets, making community the centre of its focus.
As always, the festival champions musicians, performers and creatives.
There are two nights featuring amazing musical artists, and a Saturday line up of free family fun and entertainment, delivering something for all ages.
"After the success of last year's festival, we are delighted to announce the Drogheda Arts Festival returns with a bumper two-day festival. Come join and celebrate with us, saving the two dates, Saturday 29th-30th April as we return to the streets and venues of Drogheda and celebrate live, in-person events with friends and family," says Droichead director Collette Farrell.
"Our #DAF23 programme is filled with entertainment, art, street performances, an outdoor art exhibition and an evening of song. We are programming a fun and busy weekend which will engage and excite! So, watch out for more details coming soon. We may be small, but we are mighty!"
Saturday 29th April
Kicking the festival line up off on Saturday 29th April are the a cappella group, The Trinitones. The all-male group, founded in Trinity College Dublin in 2012 have been touring to places as far as Australia and have exploded on TikTok, wowing crowds with their take on covers of hit songs.
Their high energy performances can be enjoyed on Saturday at 1.30pm – 2pm outside St. Peter's Church on West Street, and at 4pm – 4.30pm outside Scotch Hall.
The thrill of street artists has long been a key part of the Drogheda Arts Festival, and this year crowds will again be entertained by free, exciting and visually stunning performances on Saturday afternoon, complementing the incredible atmospheric sounds of the Trinitones.
Tumble Circus, the exciting award-winning Belfast circus company will showcase their world class circus skills to delight and amaze, with acrobats, jugglers and comedy acts for all ages to enjoy.
Also, entertaining children during our musical performance is the wonderfully creative Poppy from Bee-ology the interactive circus. Poppy will be delighting the crowds with juggling and bubble making on her mission to inspire everyone to look after our bees.
The day's events will close with a performance from internationally acclaimed Dundalk artist David Keenan at the Droichead Arts Centre. Back on the road and kicking off the Irish leg of his tour at the Drogheda Arts Festival, poetic singersongwriter David will entertain with his honest, raw performance. Doors open at 6pm.
Sunday 30th April
A not to be missed event, External Sounds will host a conversation with Scottish novelist and playwright Irvine Welsh at the Highlanes Gallery.
Welsh is best known for his 1993 book, Trainspotting. In this thought provoking, stimulating session Welsh will discuss his inspirations, his early years and where he is now. The event begins at 5.30pm.
A talented DJ and dance music enthusiast, Welsh will switch gears and continue to engage audiences with his intimate DJ set at the Living Room in Sarsfield Bar on the Chord Road at 9.30pm.
Having his own record label, he has been involved in dance music for most of his life, as a DJ and promoter. Welsh is set to get the dance floor jumping with his own unique blend of acid house.
Closing the festival line up on Sunday night, the legendary Mary Coughlan, Ireland's most celebrated blues and jazz musician will bring her incredibly soulful song book to the intimate venue, St Gerrard's Church on Mary's Street in what promises to be a typically mesmerising evening.
On the back of her Australia tour, Mary will take to the stage at 8pm, singing songs from her highly anticipated new album 'Life Stories', amongst many more.
In addition to the entertaining line up of performances, audiences can explore the visually stunning work of spray paint artist Black Dove throughout the two-day festival.
Black Dove's work, inspired by powerful females will be exhibited through the streets of the town, creating a visually stunning backdrop to the Small but Mighty festival.
Drogheda Arts Festival is a multidisciplinary arts festival funded and supported by Louth County Council and the Arts Council of Ireland, with support from the local business and community.
DAF was initiated in 2003 by the then Arts Officer for Drogheda, Rosemary Collier, and is currently undergoing a transition from a voluntary committee, comprised of creatives and arts practitioners to a board and festival director. We are working hard to make this transition so we can bring you an even bigger and better festival in 2024.
Drogheda Arts Festival acknowledges the support of its principal funding agencies: The Arts Council and Louth County Council, and the support from We Print, Scotch Hall and the D Hotel. Full programme details can be found here: www. droghedaartsfestival.ie