See inside two mansions €10m can buy you in heart of Boyne Valley
Historic Netterville Manor and Dowth Hall plus 223 hectares (552 acres) included in sale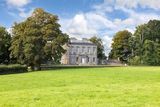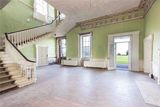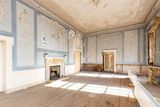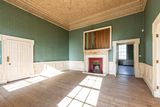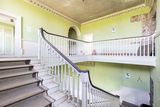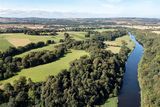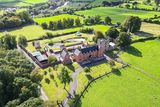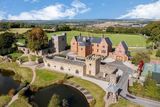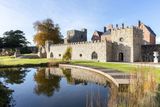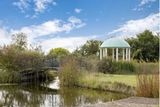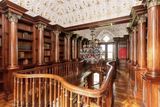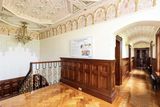 Alison Comyn
Drogheda Independent
Imagine having the choice of a splendid Georgian mansion or a magnificent Victorian manor? Well for someone with vision, ambition and €10m to invest, as well as that dilemma, there are 23 hectares (552 acres) of lush Boyne Valley countryside, with incredible views that take in the UNESCO World Heritage site of Newgrange.
Indeed, Dowth Hall itself is home to a recently discovered burial chamber to rival that of its neighbour.
The 5,500-year-old passage tomb uncovered at Dowth Hall in 2018 has been described by archaeologists as "the most significant megalithic find in Ireland in the last 50 years".
The neighbouring Netterville Manor is also home to a wealth of Irish history and heritage, John Boyle O'Reilly, one of Ireland's most prominent writers and activists, was born there on June 18th, 1844 and it still hosts the annual school conference in his honour.
In recent years, Dowth Hall was home to food research company Devenish, where Owen Brennan is executive chairman of Devenish, and his wife Prof Alice Stanton of the Royal College of Surgeons in Ireland, is director of human health at Devenish Nutrition.
"A fantastic estate on the river Boyne ... doesn't come to the market often," says selling agent Roseanne de Vere Hunt of Sherry Fitzgerald Country Homes. "The current owners have done so much of the hard work through their historical investigations, and now Dowth has the benefit of full planning permission for another four years for its full renovation."
Dowth Hall sits regally on the highest point on the estate, looking out over the spectacular Boyne Valley, a rich and royal landscape. Built in 1745, this 18th century country pile is the perfect example of a Georgian Country house. Whilst the historic finds around the house have been the centre of attention at Dowth, this period residence tells a story in itself and the owners have lovingly preserved and readied the structure for a full restoration.
There are seven bedrooms and five reception rooms extending to approx. 970 sq.m (10,440 sq.ft)
The first floor with the higher elevation offering magnificent vantage points of the surrounding royal countryside in all its wonder. There are three principal bedrooms on the first floor, one of which is to the front of the house and two are to the rear. The layout could lend itself to allow for a larger master bedroom suite with living area, bathroom and a guest bedroom suite with bathrooms. The remaining four bedrooms are on the second floor. The basement features high ceilings, not a common occurrence in Georgian style abodes. Thus, the basement is bright in areas and provides an opportunity for additional living space on this floor.
Netterville Manor which spans 7,000 sq ft, has been largely lovingly restored to its former glory,
The tiled entrance hall has double doors to an inner hall and the original sweeping wooden staircase. The sitting room features a marble fireplace with tiled inset and a pitch pine floor.
It is listed separately at €2.85m and there is also an 84-acre farm across the road for €1.25m.
Dowth Hall, extending to 970sq m (10,440sq ft) on 368 acres, is listed at €6m.
The lands are located just outside the historic town of Drogheda and village of Slane, approx. 47km from Dublin International Airport. There is however, a private grass airstrip on land directly adjacent to estate.