Poor standard of council grass cutting in Drogheda shows 'total lack of respect for the town'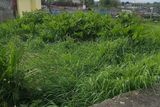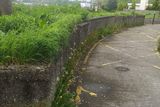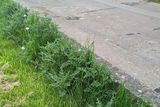 Independent Councillor Kevin Callan flagged in the early Spring that the standard of grass cutting across Drogheda was below standard and not acceptable. In April, he once more raised the matter at the Monthly Meeting of the Borough of Drogheda.
On that occasion he was told that the Council would raise the matter with contractors who carry out the cutting and would seek to have the matter addressed.
He says in recent weeks, the situation has gotten worse.
"I am absolutely disgusted at the quality of work being done across our town by contractors who are being paid with public monies to cut grass in our public parks and green areas. This is nothing short of a total lack of respect for the town and those living and working here and paying taxes for such services," said Cllr Callan. "I am not letting this issue go as people are contacting me from across the town and they are angry as well. This shows that there is a total lack of pride on those doing the work to leave the town looking awful".
Cllr Callan says grass is currently not being cut properly and large areas are being skipped. Further to this grass is not being removed but is being left on the areas cut.
"This over time adds to the awful appearance. Also, the grass in most areas is only being topped and this means not being cut down properly. What were once lovely areas for people to enjoy are becoming patches of long grass covered in dead grass," he adds.
Councillor Callan is again now querying with council management the cost of this work being done and the nature of the contract in terms of withholding payments until work is done to a reasonable standard.
It's simple, if you are contracted to do work through taxpayers' money, you need to be held to standard," says Cllr Callan. "I also want to know what if any oversight the council are applying to this work. I also take serious issue with those cutting grass cutting through rubbish which is then shredded and thrown everywhere".