Pictures as Pat McManus joins boys back in town for rockin' Thin Az Lizzy gig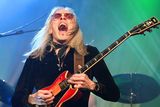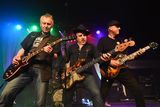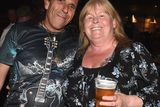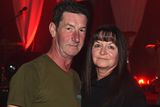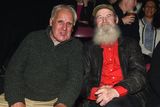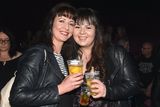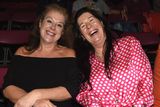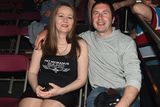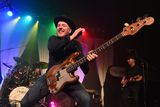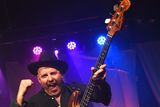 Colin Bell
Drogheda Independent
When Pat McManus comes to town you know it's going to be something special. This time it was The Crescent Concert Hall, a venue much bigger than his previous visits to our town. A double header with Dundalk based tribute band Thin az Lizzy was sure to draw a big crowd. Those who came were rewarded with an evening of great music and an exhibition of guitar playing. Pat was first on just before 8pm opening the show with the aptly named 'Ready 2 Rock'. After that it was just one blistering guitar solo after another as he worked his way through a back catalogue of original tracks aided by Paul Faloon on drums and Plunkett McComb on bass.
Those of us of a certain age had memories come flooding back as we were treated to a selection of Mama's Boys classics like 'Runaway Dreams', 'Gentlemen Rogues', Straight Forward" and "Needle In The Groove" last heard in Drogheda in the very early eighties when the Fermanagh trio had a residency in Joey Mahers and later in the ballroom of the old White Horse Hotel. A surprise on the night was the track "Don't Look Back In Anger' recorded by Mama's Boys in 1983 long before the Gallagher brothers ever thought of it, though 'the boys' never got to perform it live.
There were a few tributes on the night with 'All Along The Watchtower' dedicated to Jimi Hendrix, 'I Fall Apart' for Rory Gallagher, Pat's own song 'Belfast Boy' for Gary Moore and one of his latest instrumental tracks 'His Soul Remains' dedicated to the recently departed Horslips guitarist Johnny Fean who inspired Pat to pick up an electric guitar.
After a short interval to rearrange the stage the sirens sounded out and Thin az Lizzy opened their set with the customary 'Jailbreak' following through with 'Emerald', 'Rosalie', 'Killer on The Loose'. The classic Lizzy hits just kept coming, led by Johnny 'The Fox' Conlon on bass and vocals with the twin lead guitars of Willie Owens and Paul Owens (no relation) and the Brian Downey beat expertly handled by Eddie Gaynor.
Keeping it in the "older Lizzy" era they threw in a few lesser played gems that make you think "I haven't heard that in a long time", tracks like "Romeo and The Lonely girl' from the Jailbreak album 1976 and 'It's Only Money' from the Nightlife album 1974. They finished off the night with 'The Rocker' and 'Whiskey In The Jar' bringing to a close a show lasting nearly four hours. Definitely value for money. The Crescent Concert Hall is a great venue for this type of gig with plenty of seating and standing room. We need a few more gigs like this.