Meath councillor Tom Behan wants increased awareness on dangers of Vapes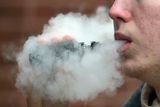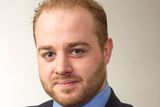 Meath County Cllr Tom Behan has tabled a motion calling on Meath County Council to increase awareness of its 'Not Around Us campaign', specifically aimed at encouraging people not to smoke or vape in places where young people are likely to gather.
"We have all seen the rise in popularity of Vapes and more specifically disposable vapes amongst our younger generations. Therefore I'm calling on this council to ramp up its efforts in encouraging people not to smoke or vape in specific areas, namely where young people are likely to gather. It is up to us to set an example and lead the charge in our efforts to de-normalise vaping because at the moment, unfortunately it would seem that vaping is no longer a tool to move away from the more harmful smoking and rather young people are opting to vape without ever smoking," said Cllr Behan.
"We need to create a narrative whereby it is the expected norm that we no longer smoke or vape where young people are likely to gather. This campaign will aim at tackling that and raising awareness around our playgrounds and other areas".
"Not Around Us" is about promoting an environment where it is easier for those who smoke to quit, and stay quit, and to help de-normalise smoking for the next generation.
The purpose of Not Around Us is to help to protect children and young people from second-hand smoke exposure, contribute to the de-normalisation of smoking for children and young people and reduce the environmental nuisance, cost of cleaning and damage that discarded tobacco products.
"I believe vaping is becoming a huge problem particularly for our younger generations who appear to be vaping more and more," said Cllr Behan. "My hope is that by increasing awareness on this issue we can begin to denormalise vaping and smoking amongst our younger generations and tackle the issue head on, I will continue to work with the council on creating awareness on this matter. "
In November 2022, the government approved the introduction of restrictions on the selling of nicotine-inhaling products, which includes vapes, in self-service vending machines and the advertising of these products in cinemas and near schools through the Public Health (Tobacco and Nicotine Inhaling Products) Bill.
Countries like Australia are banning the sale of vapes altogether, while here in Ireland, legislation to ban the sale of vapes to under 18s is expected to be passed in mid-July.
Children who vape are five times more likely to smoke cigarettes in later life, according to the Health Research Board.
Not Around us Signage will be made available free of charge to interested not for profit organisations, schools and early years services.
To get involved all you have to do is complete the Expression of Interest Form and return to community@meathcoco.ie .