Louth Nature Trust concern at low-flying gliders endangering nesting Little Terns at Baltray
Rare nesting birds could leave the area if problem persists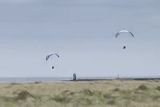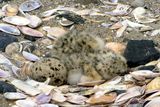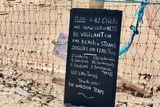 Alison Comyn
Drogheda Independent
The low-flying antics of two motor gliders over the Little Tern nature conservation area at the weekend could have seriously damaged the delicate nesting season amongst the rare birds.
Video emerged of two aircraft swooping extremely low to the ground at the reserve near the mouth of the River Boyne at Baltray, disturbing the birds which are preparing to lay and nest eggs.
Whilst the pilots may not have been aware of what is housed at the location, air craft such as that are only allowed below 500 feet for take off or landing.
Breffni Martin from the Louth Nature Trust says the message must get out that behaviour like this could have serious consequences for their programme.
"They're probably not aware that they're doing anything wrong, and might be just having a look to see what's happening, but they are subject to a law under Irish Wildlife Act where it's an offence to disturb the nesting area of a breeding bird," explains Breffni. "When something like that happens, the nesting birds will all tend to lift up, and continued disturbance could result in chicks and eggs being lost."
He says there could also be a displacement effect, where the Little Terns, which are one of Ireland's rarest breeding sea birds, could all leave the area.
"The terns main area for catching fish is at the mouth of Boyne so if these aircraft fly over that, the birds will also start dispersing away from there; it might be only happening maybe once or twice a week, but if that becomes more popular during the summer, you get more and more, so we'd like to nip it in the bud before it becomes a real problem".
The programme, has many other challenges to face, which may be factors in the once 200 bird population dropping to around 40.
Little Terns – which are easily identified by their small size and yellow bills, tend to nest on shingle beaches and are extremely noisy in the breeding season. However, if they become vulnerable to predators such as foxes and crows, or are disturbed by walkers, dogs or aircraft they will go to a different nesting site the following year.
"We have already seen a decline due to dredging by Drogheda Port and now there is a new jet ski business, and we are keeping an eye on any changes from that," adds Breffni.
"Jet skis are great craic and they probably don't any harm in them, but plus for them, but they also displace the terns from fishing at the optimal space for them."
This is actually the second similar incident in a fortnight, and Dominic Hartigan, also from Louth Nature Trust, says ]he hopes this gets highlighted in the motor or paragliding community to avoid the area."
"I tried waving to them to tell them to move away, but they probably thought I was being friendly," he explains. "The more recent one saw one of them swoop extremely low, I would say around 20 feet, and probably just wanted a closer look, but birds or not, they shouldn't be flying this low anyway."