Litter louts must be prosecuted as Louth County Council clean-up costs soar
Public need to be warned of illegal collecters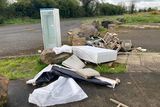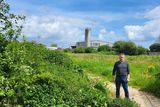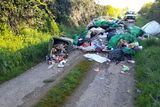 Alison Comyn
Drogheda Independent
There have been calls to crack down on illegal dumping in the north Drogheda area, after several incidences close to the Hill of Rath, which have cost the local authorities €2,000 to clear.
Drogheda Rural Independent Councillor Declan Power has once again hit out at the scourge of illegal dumping that is becoming all too frequent and costing local authorities millions of euros yearly on clean-ups.
This comes in the wake of persistent fly-tipping in north Drogheda, particularly near the Hill of Rath and the Twenties.
"I want to commend the work that Louth County Council did in removing the illegal dumping at Barnattin Reservoir and Dummies Lane off the Hill of Rath recently. This type of illegal dumping or fly-tipping is becoming frequent, with the perpetrators disregarding our Countryside, streets and environment." said Cllr. Power at the May Drogheda Borough Council meeting.
"We have got to do more to prevent this from happening repeatedly and prosecute the offenders. One suggestion is to provide a public campaign that highlights the importance of using a reputable waste collector that can provide a name, address and waste permit number. If a litter warden finds your name and address in a pile of illegal waste, at least you can refer to the waste collector's details and avoid prosecution, hefty fines and court appearances."
A recent incident which included house contents and a fridge being dumped was traced back to a council property/tenant who said it had been collected by a waste removal operator but the tenant/resident refused to give the identity of the person who took their waste away.
Declan Mc Mahon, Senior Engineer, Louth County Council, agreed with Councillor Power.
"We will look at providing a campaign to highlight private waste collectors." He also thanked Cllr. Power for his comments commending the operations team for the waste removal off the Hill of Rath, saying that the removal at Dummies Lane cost over €2,000.
Cllr. Power also raised the illegal dumping at the stream towards the back of St. Laurence's Drive and Lia Bhrega. "This lovely stream flows at the back of St. Laurence's Drive and Lia Breaga. Unfortunately, this has become a breeding ground for rubbish dumping," he added.
Louth County Council have agreed to investigate the issue, clear the stream and possibly fence the area off.