Greenhills flush with happiness at €1.1m bathrooms overhaul at Drogheda school
€1.1m Development Project in Our Lady's College, Greenhills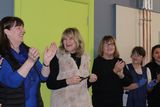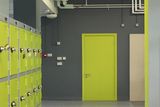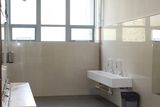 Last week saw the official unveiling of two new bathroom facilities in Our Lady's College, Greenhills by the Eastern region CEIST representative Sharon McGrath.
Work on the upgraded bathrooms began in January and represents the first phase of a €1.1m overhaul of toilet facilities in the school.
Principal Geraldine Mulvihill says that the new and improved student toilets "are a welcome development for current and future generations of Greenhills girls."
By all accounts students at Our Lady's are very happy with their toilets' new aesthetic!
Local architects Mc Keviit King designed the new facilities with work being undertaken by Doohamlet Construction Company.