Glenside Hotel hosts 84 Heeney family members for huge reunion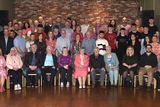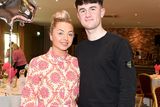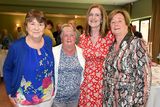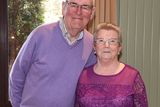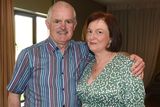 Alison Comyn
Drogheda Independent
The Heeney family doesn't believe in half measures, so when it came to a family reunion, they practically filled the Glenside Hotel all by themselves!
It certainly took a wide angles lens to capture the image of 84 members of the family all gathered for the happy occasion, and the memories of many wonderful times together flowed for the night.
Noel Heeney was one of the organisers of the special event, and was delighted at the tremendous success of the turnout.
"For the last year or two, I've been noticing we're only meeting at funerals, so wanted to do something that would be a happy occasion for everyone," says Noel, whom many will know for his work getting the Tredagh Lodge up and running.
"My father Tom Heeney was one of 12, and sadly he was one of the first to pass away back in 1983, when he was just 59, and there aren't many survivors left, so we want to spend happy times together while we can."
However, there were still some of his Dad's family in the Glenside, including Mona (Carroll), Mick and Dick Heeney.
"We also had family travel over from Scotland and from all over Drogheda, including cousin, children and grandchildren," he explains.
"All in, there were 84 of us, and fair play to the Glenside and all the staff, as we all sat down and had a lovely meal."
It must have been a logistical nightmare trying to co-ordinate that many people in one place at one time, but Noel says he had plenty of help!
"I called in the help of a few cousins – John and Ronan Heeney and Susan Powderly – and we have a WhatsApp group and each of us was given responsibility of contacting family members," says Noel, who recently retired from McFadden's Drapery in Balbriggan after 43 years. "Some of the younger generations had never met us or each other – my own son was meeting cousins he'd never met – and it was great to be reunited with family we haven't seen in ages."
The entertainment was even provided by Heeneys, and cousin John has a rock band of sorts – and all ukulele band called Jukulele – with well-known local singer Annie Powderly on vocals.
"We've never had a family reunion before and now people say why don't we do it again," he laughs. "We won't have an annual event but I think we'll come together again, it was great fun."