Drogheda Tesco chosen as trial location for IKEA collection point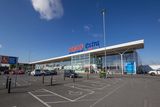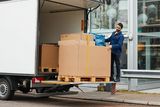 Alison Comyn
Drogheda Independent
Tesco Extra in Drogheda is one of three in the country collaborating with IKEA in an innovative new six months pilot scheme, which would allow customers to collect items from a the local outlet.
IKEA and Tesco have teamed up to launch the new trial 'Collect Near You' scheme in Ireland aimed at creating greater accessibility to IKEA, with increased affordability, and more sustainable delivery options for customers. The pilot, which will run for an initial period of six months, will allow customers to collect their IKEA orders for free if the order is over €200, while orders under €200 will cost €15.
The new facility will join the existing 'plan and order point' location in Scotch Hall, Drogheda, showing further confidence in the town as a key retail point in the North East.
A first for Ireland, the new collection service has launched in Drogheda in Co. Louth , as well as Mitchelstown, Co. Cork, and Naas in Co. Kildare and is designed to offer customers the option of collecting an IKEA order from a designated area within their local Tesco car park.
When placing an order online, customers will go through the usual checkout option and select the collection service for their local Tesco. Following signage within the Tesco carparks, customers will arrive at a designated pick-up point at their chosen date and time and meet with a delivery driver who will hand their order over to them.
Following the launch in Cork, Louth and Kildare, six further Collect Near You points are planned for Limerick, Galway, Cork, Waterford, Tipperary and Wexford later this year making it easier than ever to shop with IKEA in these areas.
"Collaborating with Tesco to test-and-trial convenient, accessible, and affordable collection services across key locations in Ireland is a real source of pride for us," said Martyn Allan, Market Manager in Ireland. "This partnership acknowledges the dynamic nature of the retail industry and provides an opportunity to bring IKEA closer to a wider audience."
These strategic moves demonstrate IKEA's commitment to expanding its presence in Ireland, especially in Drogheda and Louth, and providing customers with greater access to its high-quality and affordable products.