Cycle group challenges Louth County Council CEO over 'lost' €200k funds for greenway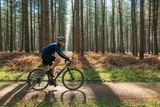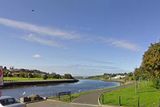 Alison Comyn
Drogheda Independent
Drogheda Cycling Group says it was disappointed to learn that €200,000 which was earmarked for the Mell Greenway has been lost, and have written to Louth County Council CEO Joan Martin to voice their displeasure.
Blame has been laid at the door of the local council for not commencing work on the project within the time given.
"We in Drogheda Cycling Group are upset at this loss and concerned that future projects may end up the same way. The government is providing a substantial amount of money for active travel measures. Other parts of the country already have more developed walking and cycling facilities and we don't want to fall further behind," said chair Noel Hogan.
"We believe our group should have a stronger role in the future development of cycling facilities in the town and environs. We are all based in the Drogheda region and are passionate about improving the facilities in our local area".
The Minister Heather Humphreys also expressed disappointment about it in a letter to Fergus O'Dowd TD.
"My officials have continued to engage with Louth County Council regarding the project. Unfortunately, despite extensions previously granted by my Department, I understand as of the end of March 2023 Louth County Council had still not commenced work on the project.
"As a consequence, I regret that my Department was left with no alternative at this stage other than to decommit funding for the project."
Noel Hogan says the group has written the following letter to the CEO of Louth County Council to request a meeting with the recently appointed Active Travel Officer for County Louth.
"I write as the chairperson of the Drogheda Cycling Group. Our group provides a voice for cyclists and those who wish to cycle in the town of Drogheda.
"I wish to express the disappointment felt by our organisation at the news that the €200,000 promised to Louth County Council to develop the Mell Greenway has been lost due to inaction by the council.
"The Mell Greenway would have played an important role in helping to link the scattered cycling infrastructure in Drogheda into a coherent network. There can be no excuse for failing to develop this essential piece of infrastructure in Ireland's largest town.
"Citizen groups such as ours can be a great asset to the council as it is charged with implementing government policy – particularly in areas such as transport. However it is with regret that we have to say that the engagement between LCC and Active Travel Groups like ours is extremely limited. If we had been brought on board we would have been able to provide a "cyclists eye view" to these developments and we would have worked to ensure public support for this scheme.
"This represents a missed opportunity for the Council to liaise with a group that has a lot of interest in and knowledge about cycling in Drogheda.
"We suggest going forward that an "active travel forum" is created involving the council and all active travel groups like ours in Louth and that this forum meets at least quarterly. This would have flagged up any difficulties associated with projects like the Mell Greenway and we would have worked to find a solution. We would like to share in this project that will enhance our environment and are willing to share our ideas. But the council has failed to engage effectively with groups like ours.
"We hope that the council will reach out to groups like ours and create an effective forum for the exchange of views – it is in everyone's interest that this happens. It will also make the life of our council officials easier when they draw on the knowledge of groups like ours.
"We would urge the council to recommit to this project and ensure that active travel routes are prioritised going forward by Louth County Council. Given that national bike week is next month, we think it an opportune time for the Council to engage with active travel groups around the country and meet with us to signal a fresh start after this debacle."
Drogheda Cycling Group is a voice for all cyclists who use their bikes to travel to work or school or for leisure.
"We are open to new members. You don't have to be super fit. If you have a bike and a helmet you are welcome to join us," adds Noel. "We regularly hold community cycles for all ages on Sunday mornings and mid-week evenings (adults only). Follow us on our Facebook page for more information".