Photos show runners enjoying fourth annual Kerry 50km Ultra Run in Tralee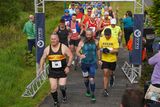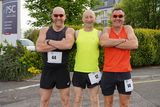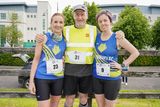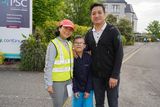 The fourth annual Kerry 50km Ultra Run went off without a hitch in Tralee this past Saturday with runners from all over Kerry and further afield testing themselves against a 10km route that they had to run five laps of in what was surely as mentally draining a task as it was physically, much to the delight of the hardy athletes who took part and who relish these types of challenges.
Speaking to The Kerryman after the run, organiser Jim McNeice was delighted with how this latest running outing went as he guaranteed the event would be back once more for its fifth birthday in 2024.
"It was excellent. There was not one problem, there was not complaint. Everybody was happy, the weather was perfect and we really couldn't have asked for any more," he said.
The first three men home in the run were: Aidan Hogan (1) in a time of 3:38:59, William Byrne (2) in 3:41:04 and Vasiliy Neumerzhitskiy (3) in 3:48:18.
The first three women home in the Kerry 50K Ultra were: Paula Wright (1) in 4:42:29, Lisa Quirke (2) in 4:45:39 and Kerry Pollock (3) in a time of 4:56:55.
With his win of this Kerry 50km Ultra, serial winner Aidan Hogan has added to his extremely impressive resumé of wins which now reads as Tralee 100K Ultra, the Kerry 50K Ultra, the Tralee Marathon and the Tralee Valentine's Run.
Attention now turns to the the next big event on the horizon, the Kerry 100km Marathon on June 17.
Follow the Tralee Marathon Facebook page for all the details on upcoming runs.