Huge coup for Killarney as International Lions Clubs Board visits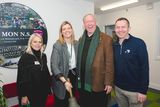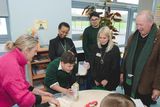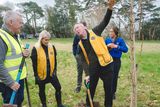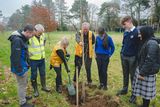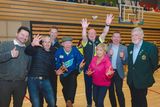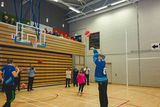 It was quite the St Patrick's Day weekend for members of the Killarney Lions Club as they welcomed the board of the Lions Club International to town where they spent a fairly jam-packed three days visiting with and meeting different local people and organisations.
For those who may be unfamiliar with the Lions Club International, they are the largest service club organisation in the world with 1.4 million volunteers serving communities in 200 countries and territories and last weekend saw a party of almost 100 board members from throughout the world, led by International President Brian Sheehan, visiting Killarney following a board meeting in Belfast.
The highlights of their visit were a tour of the sensory room in the Monastery school, tree planting in Maurice O'Donoghue Memorial Park with transition year students from Killarney's secondary schools, and a basketball training session with athletes from Kerry Stars Special Olympics.
Their trip culminated in a reception hosted by Killarney Lions Club at Killarney Racecourse where they were welcomed by the Mayor of Killarney, Cllr. Niall Kelleher.
"This is a huge honour for the local Lions club in Killarney" said Denis Doolan, President of Killarney Lions Club. "We do our best to provide support where it's needed in our community, so it was great to be able to show the International Board some of the work we have done with organisations like Kerry Stars and local schools."
To commemorate the trip, Lions Clubs International and Killarney Lions Club made donations to help complete the sensory room at the Monastery school and provide further support for Kerry Stars activities.
The Killarney Lions club through its members, assists various groups and individuals in and around the community. Lions do this through voluntary activities, fundraising and by holding various types of events in support of many local causes.
For further information contact killarney_sec@lionsclubs.ie