Vital Kerry service for the elderly celebrates its volunteers
Listowel's Ard Chúram hosts special celebration marking National Volunteer Week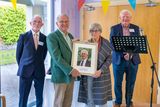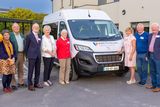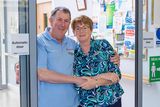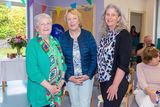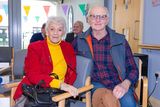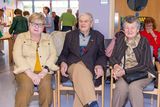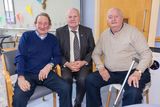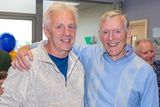 LISTOWEL'S Ard Chúram availed of the opportunity of National Volunteer Week to welcome their many volunteers from over the years to their Day Care Centres and to acknowledge the huge contributions they have made and are making to the lives of many in North Kerry.
Over 110 volunteers turned up on Wednesday, with light refreshments served and music provided by the local group The Knotweeds who also are volunteers. Having visited both Centres and having seen the fruits of their labour there was a great sense of satisfaction and fulfilment among all.
Mike Moriarty, Secretary, listed the Directors, the Committees and the many groups of volunteers and paid tribute to the great work they undertook; Kitty McElligott for mobilising an army of bucket collectors, church gate collectors and bag packers and for galvanising, them into action, collecting substantial funds over the years.
Breda Dowling was also acknowledged for taking leadership of the volunteers for the Ring of Kerry Charity Cycles; as were those at the food station, the stewards, medical people and the administrators. The Day Volunteers and the Social Car drivers were also acknowledged for the commitment they give with their time, heart and energy to Ard Chúram's clients as were the volunteer musicians who add so much to the Day Centre's activities. Tribute was paid to the HSE and to Caroline Doyle in particular for her guidance and her promotion of Ard Chúram within the HSE and complimented the loyal staff of Ard Chúram.
It was also a poignant occasion for the family of Ard Chúram's late Director Brendan O'Sullivan, his wife Del and grown up children, Siobhán, Emir, Fíona and Neil.
Chairperson Finbarr Mawe, spoke of Brendan's immense contribution being a Director, Chairperson of its Building Sub Committee and Project Manager for both Centres. "Brendan brought a wealth of experience to Ard Chúram, being an engineer and a former manager of the ESB Tarbert Station. Brendan undertook with his team innumerable meetings with builders, architects, engineers and fire officers and travelled with his team to view various Day Care Centres in Cork, Clare and Kerry to get the best possible outcome for Ard Chúram."
Finbarr said Brendan listened to everyone's opinion with respect and sought consensus at all times. Former Chairperson and Director Tom Pierse displayed a framed picture of Brendan to his family and this picture has been hung on the wall of the conference centre in Brendan's honour, the conference room now being named Brendan's Room. The evening ended with a rendition of Brendan's party piece Dublin in the Rare Aul Times from staff member Martin Costello and Ashling Enright daughter of Ard Chúram Director, Brenda.