See photos from Norma Foley's opening of new 'outdoor classroom' at Scoil Naomh Eirc in Kilmoyley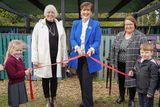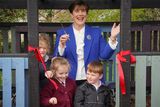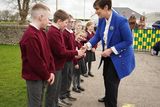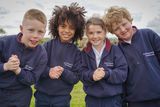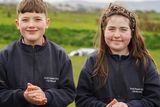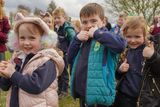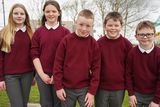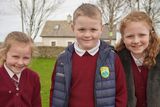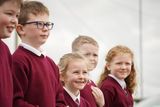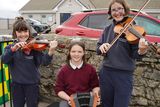 Scoil Naomh Eirc in Kilmoyley was buzzing with excitement this past week as they officially welcomed Kerry native and Minister for Education, Norma Foley, to the school where she had the honour of officially opening their brand new 'outdoor classroom'.
The Minister was given a warm welcome at the school gates by members of the school's student council before she was greeted by Principal Áine Crowe, along with the rest of the teaching staff, the pupils, the board of management and the school's parent association members.
It was an historic day for all involved with the Kilmoyley school who over the past number of years have been collaborating with Munster Technological University (MTU) in an effort to help build the school's capacity for creative and active delivery of the curriculum through Outdoor Learning.
The process saw students from the MTU's Health and Leisure Department make a number of visits to the school where they delivering outdoor learning lessons to pupils from right across the curriculum.
As well as this assistance from the MTU, Scoil Naomh Eirc also received a great helping hand in developing the school's outdoor learning facilities from the local comprehensive school in Causeway in the form of Transition Year students from the secondary school – alongside their woodwork teachers too – who recently constructed and installed 'mud kitchens' in Scoil Naomh Eirc's school yard.
The long road from that day to this finally culminated in the Minister Foley's visit on Monday, one which will fondly remembered for a long time to come for all involved with Scoil Naomh Eirc, as evidenced by Principal Áine Crowe's warm words this week about the Minister.
"It was an extreme honour to show the Minister around our school. We were humbled by her genuine interest in the children, her caring nature and her general interaction with our pupils," she said.
See all photos from Minister Foley's visit in the photo gallery above...