International Women's day in West Kerry focuses on women displaced by war
Kateryna Kobylnik, from Ukraine and now living in Ballintaggart, writes of the significance of International Women's day for women in Ukraine, Ireland and across the world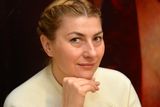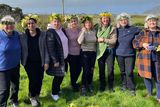 Women all over the world have an immeasurable number of roles and responsibilities, incredible endurance, courage and most importantly - an uncontrollable desire to make the world a better place!
Countries and traditions celebrate their contribution in many different ways. Last Sunday, Mother's Day was celebrated in Ireland, while in Ukraine people have grown up with the tradition of celebrating women on International Women's Day, which this year fell on March 8. On this day the tradition is to greet women with flowers and cards.
Historically, the holiday of March 8 is dedicated to the struggle for women's rights and it was strongly popularised, mainly in the countries of the so-called 'socialist camp' which were influenced by the USSR or China. In all cities, rallies and campaign speeches were held and, because they had a clear political colour, some believe it is a communist holiday that should not be celebrated.
In contrast, on International Women's day, the UN and the International Committee of the Red Cross focus attention on the difficulties faced by women displaced by armed conflicts. Displaced women often live alone, raise children alone, become victims of sexual violence, discrimination and intimidation, suffer from poverty and social isolation.
The year 2022 brought a difficult challenge to the world in the struggle for peace, international solidarity went beyond politics and this touched many hearts. Tragic events highlighted the role of women in resolving conflicts around the world. With a strong public stance and a strong focus on justice, the world has experienced the significant contribution of women in the struggle to preserve peace and improve lives. Women's courage has inspired millions of people around the world to unite.
So, based on the experience of last year in Ukraine, as in the whole world, the true meaning of the holiday established by the UN began to be revived. As a sign of solidarity with Ukrainian women, this year the employees of the Family Support Centre in Dingle, in partnership with NEWKD, organised greetings and refreshments on International Women's Day. During the meeting, the women had the opportunity to enjoy communication and a festive cake.
In Ireland, the contributions of women to the country and the world are also celebrated annually in an An Post stamp series, which this year focused on 'Women in Public Life'. This series includes a portrait of Mary Robinson, the first female president of Ireland who also served as the United Nations High Commissioner for Human Rights.
These words are dedicated to women - who inspire and support - as gratitude and recognition of their work, and for those who need support and inspiration as a symbol of faith in their strength. After all, let's not forget that women are fragile and vulnerable, so support and kind words enable and encourage them.