Documentary showcases Kerry woman's charity work in Malawi in memory of her son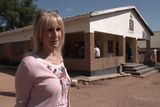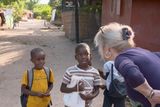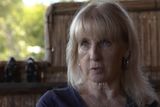 Declan Malone and Joan Maguire
Kerryman
The Dingle registered charity The Billy Riordan Memorial Trust has taken a large step towards ensuring the long term viability of its medical clinic in Malawi by establishing a partnership with a local charity. The founder and main fundraiser for the Trust, Mags Riordan, is the subject of a documentary which will air on Thursday night.
Cork woman and long-time Dingle resident Mags Riordan is the driving force behind the charity and over the past 20 years has overcome many obstacles to provide medical care for the community in Cape McClear on the shores of lake Malawi, where her son, Billy, died in an accident.
The clinic opened in 2004, at a time when one doctor served a catchment of 800,000 people and the 16,000-strong population of Cape McClear was being devastated by largely preventable and treatable diseases.
The clinic was initially located in a single building, staffed by one volunteer doctor, one volunteer nurse and 10 local support staff, with Dr Paul Moroney from Dingle the first to volunteer. Today, the clinic provides a multi-disciplinary medical service including eye surgery and an AIDS clinic and operates 24 hours a day, seven days a week, with a number of permanent staff working alongside the volunteer doctors and nurses. They treat 1,800 people a month for AIDS, 3,000 children a year for bilharzia, and hundreds of patients are treated for malaria and other prevalent diseases.
According to Mags, the clinic was founded on the goodwill of people and continues to be sustained by this. To ensure the ongoing provision of this vital medical service for the growing community around Cape McClear, the Billy Riordan Trust entered into a partnership with the Christian Hospital Association of Malawi (CHAM) last year. The partnership means that the main burden of fundraising for staff wages has been taken care of and the Billy Riordan Memorial Trust can now concentrate on raising funds for the development of new services and facilities, including a maternity unit and dental clinic.
Mags spends her time between her home in Dingle and Malawi. The documentary on this Thursday will provide an insight into her courage and her determination to help people and save lives. The documentary entitled 'In The Name of the Son' was made by Dingle-based independent production company Bang Bang Teo and it will be shown at 10.15pm on RTÉ One.