Sun shines down on cyclists for eighth annual fundraising Fenit Coastal Cycle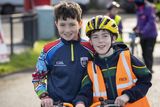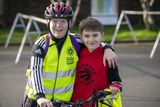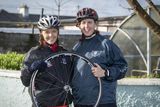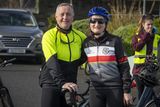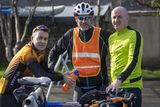 St Brendan's NS was a hive of activity on Saturday morning as cyclists from far and wide gathered to take part in what was the eighth outing of the hugely popular Fenit Coastal Cycle.
As always, the annual event acted as a vital fundraiser for a chosen charity which this year was Comfort for Chemo Kerry and additionally as always, the event went off without a hitch and was hailed by many who took part as a "brilliant event".
The event saw cyclists both young and old strapping on their helmets and enjoying a choice of three routes - a 60km, a 25km and a 10km cycle - which saw them enjoy the sights and sounds of spectacular surroundings such as Fenit, Ardfert, Ballyheigue, Kerryhead and Barrow, with stunning views of Mount Brandon, Tralee and the Shannon Estuary.
Organisers expressed their sincere thanks after the event to all that made it such a huge success once again.