Photos from the Kerry Rose of Tralee Skellig community rose selection night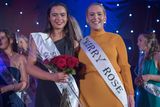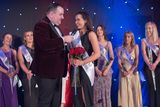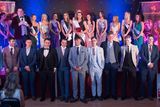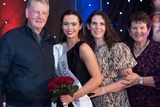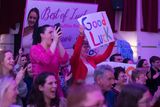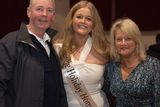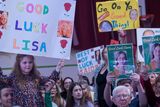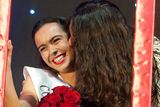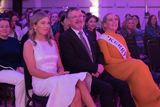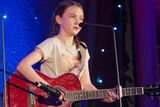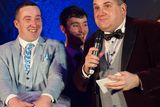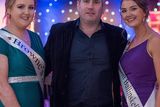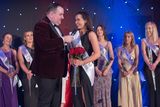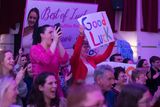 Kelsey McCarthy from Ballinskelligs has been announced as the first-ever Skellig Coast Community Rose following a hugely successful selection night in South Kerry with 15 women vying for the title.
MC Ollie Turner had the crowd in the palm of his hand as he entertained the near 350 strong audience while interviewing the 15 Roses and 12 Rose Escort entrants at Foilmore Community Centre on Friday night. There was huge joy when Kelsey was chosen as the winner.
Kelsey will hold the title of Skellig Coast Community Rose for the year ahead, while attending events around the Skellig Coast, and will go forward with the support of her community to the Kerry Rose Selection which takes place in the Killarney Heights Hotel in Killarney on Sunday, May 14.
She will join other community Roses including Niamh De Jong the Sneem Community Rose, and the Listowel Community Rose who will be selected this Friday night in the Listowel Arms Hotel. They will all have the opportunity to mix and mingle at a number of social events in the lead up to the Kerry Rose Selection, including the Kerry Rose Tour.
Kelsey is no stranger to the stage and is looking forward to the Kerry selection night. She has sung for President, Michael D Higgins, and has narrated the award winning Kerry Film 'The Uncountable Laughter of the Sea' directed by Patrick Brendan O'Neill.
Kelsey hopes to finish her studies and do some travelling before setting up her own practice in podiatry.
The audience voted on the night to select the winning Rose Escort, who turned out to be a very happy Alan Smith from Ballinskelligs. Alan was one of 12 young men hoping for the win, including his own brother Brian Smith, Jeremiah Moran and Dáithí O'Sullivan - who came closely behind Alan in the vote.
Alan will be Kelsey's Rose Escort at the Kerry Rose Event and will be guaranteed an interview for Rose Escort Bootcamp with the chance at becoming an official Rose Escort for the International Festival in August.
The 2023 Skellig Coast Community Rose Selection was the first of it's kind and it is hoped that it will be an annual event going forward. It was a huge success and congratulations is due to the team that made it all happen said Rose of  Tralee festival organisers. The team included Richard O'Connell from the Cahersiveen Community Alliance, Oonagh Walsh from the Skellig Coast Tourism Network, Maureen O'Donnell from the Foilmore Community Centre, Denis Daly from the Skellig Stars Special Olympics Club, local resident 1998 Kerry Rose Hazel Griffin O'Sullivan and Suzan O'Gara of the Rose of Tralee International Festival.
This year's selection served as a fundraiser for the Skellig Stars Special Olympics Club, with all profits contributing towards the development of an eight-lane running track.