Night at the dogs fundraiser lends helping hand to Tarbert NS' future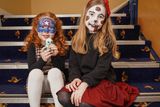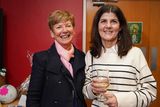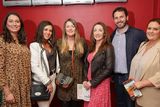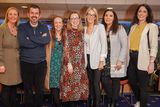 There was not a soul left in Tarbert last Saturday night as they had all flocked to Tralee - more specifically the Kingdom Greyhound Stadium - to enjoy the school's long awaited 'Night at the Dogs' fundraiser.
An event aimed at raising much needed funds to install a new safe surface in the school yard, the night was hailed by staff and students as a huge success.
Speaking to The Kerryman on Tuesday, a representative from the Parent's Association said that the night went down a treat.
"Thanks to the parents and staff of Tarbert National School and the local community for supporting a fantastic event at kingdom greyhound stadium last Saturday night. Both adults and children had a great time and the funds generated will go towards provision of a safe surface in the school yard for current and future students at Tarbert National School.
The school has also set up an online GoFundMe page to help with the costs of the safe surface and this has currently raised €620 of its original €500 goal.
The link to this can be found here.