Launch of book on Liebherr, the company that changed Kerry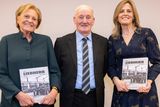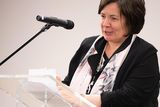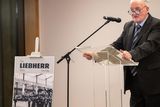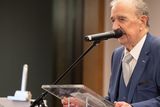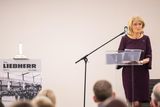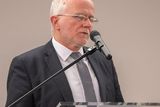 It was at roughly this time 65 years ago that Liebherr began marking out its foundations in Kerry, so now was as good a time as any for the launch of 'The Liebherr Story', a fantastic new book by long-time company employee Tom Foley.
Tom told The Kerryman "it's the first book I wrote, and it will probably be the last!", and he admitted to feeling some relief that a long process is over – but the former Liebherr employee is also delighted the book is available to the public and that feedback, so far, has been overwhelmingly positive.
"I'm amazed by the reaction," he said, "and I think it shows tremendous goodwill towards Liebherr as a company.
"Touch wood, so far, I've had no negative comments, and people have rang me up to compliment it…I'm really bowled over by that."
Tom placed a particular emphasis on personal stories from people who have themselves worked for Liebherr, not just on the undoubtedly positive impact the factory has had on the town from an economic perspective.
That personal side of things was mentioned again at last week's book launch, during his address at the Europe Hotel and Resort to between 250 and 300 people.
"We are here to launch The Liebherr Story," he said. "But, for me, it's more personal than that. For me, it's about paying tribute to the company, and the people, I spent most of my life working with," Tom added, alluding to the fact he himself worked for Liebherr between 1963 and 2009.
Among those in attendance were Kerry County Council Chief Executive Moira Murrell and acting IDA CEO Mary Buckley, but Tom was also delighted to see Liebherr family members among what he described as an eclectic audience.
"Some of the Liebherr family, Isolde Liebherr and her daughter, Patricia Ruf, they were present and spoke as well – which was lovely," he said.
The Liebherr Story is available from all good bookshops, and you can order it online at buythebook.ie.