Kerry club fairs will help you find a new hobby and social group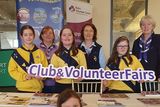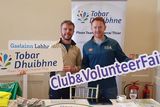 Kerry Recreation & Sports Partnership and Kerry Volunteer Centre have teamed up to host a series of Club and Volunteer Fairs over the coming weeks and month across the county.
The Club and Volunteer Fairs aim to celebrate and promote the extensive range of fantastic local community not-for-profit clubs and organisations we have throughout Kerry. The events will be free to attend and enable members of the public come and see what is available for them in their community and to speak and engage with the clubs and organisations directly, to find out more for themselves.
All not-for-profit clubs and organisations are encouraged to make the most of this great opportunity at their local fair to promote, recruit, and showcase the opportunities and activities they have taking place in their local community.
The fairs run on Sundays from 12pm to 3pm on Sundays throughout April and May staring with April 2 in Tralee, followed by Listowel on April 23 and then Kenmare on May 7 and Killorglin on May 14 and Cahersiveen on May 21.
Speaking about the upcoming event, Gearóid O Doherty, the Coordinator of Kerry Recreation and Sports Partnership said, "There are many brilliant
opportunities throughout Kerry for people to be active, and we want to ensure that everybody gets the opportunity to engage and get involved."
Manager of Kerry Volunteer Centre  Geraldine O'Sullivan said that the Club and Volunteer Fairs allow those who have just moved to new locations the opportunity to find out what they can do in their new locality.
"Many people new to Kerry or moving towns or villages within, be that through work, college, retirement or otherwise, this is an ideal way to get involved in the community and explore ways to stay active and to be part or your locality"