'Deep sadness' at death of 36-year-old Kerry woman after cancer battle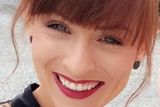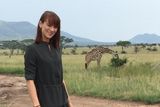 Those lucky enough to know Valentia woman Deirdre O'Sullivan, who passed away last week following a courageous battle against cancer knew of her "great sense of humour, her kindness, her talent and above all her caring nature".
This was among many tributes paid by Fr Larry Kelly at the funeral mass of the 36-year-old, whose life came to a premature end in recent days.
Since being diagnosed in 2020, Deirdre, known as 'Didi', battled her illness bravely, all the time showing her kind and caring nature, not least through fundraising but also through her support of those who love her. She was the daughter of PJ and Mary and the third child in a family of five alongside Pat, Brian, Sean and Sinead.
As Pat said in his eulogy at her Funeral Mass on Monday in the Church of St Derarca and St Teresa in Chapeltown, Didi was courageous and determined throughout her life.
"Her courage and resilience displayed in dealing with the diagnosis was awe-inspiring for us all to observe. Her fitness, built up through years of training and healthy living, certainly aided her initial recovery. As always, she demonstrated a determination and single-mindedness to regain her health. At this point, she made the decision to return home to Valentia and base herself here for the duration of her treatment," he said.
"She required significant support and care, which was selflessly provided by our parents. It's a testament to her selflessness that she was more concerned by the imposition that she felt she was putting upon them than with her own illness, but we know this was far from the case and they wouldn't have had it any other way."
This selflessness and determination was also seen in fundraising efforts for Breakthrough Cancer Research, which saw her and friend friend Ann-Marie Cahill complete the Dublin mini marathon in 2022, raising almost €16,000.
Didi was an extremely talented footballer also, and the haul of medals from her sporting career was evidence of her love of the sport.
"From her youngest days, her fiery temper was very evident, as her siblings and parents can attest to," Pat said. "She channelled this very effectively through her love of Gaelic football. Playing with Valentia Young Islanders at underage level, she was more than a match for her male peers, some of whom went on to win county and All-Ireland championships. From Valentia she progressed, to playing for Southern Gaels and Coláiste na Sceilge, where she established lifelong friendships."
Didi played for teams across the globe, including Harps GAA in Auckland, Sinn Féin GAC in Melbourne and, more recently, Kilmacud Crokes.
Her love of sport also brought her to her 'dream job' as a physiotherapist, which she practised around the world and in Enniskerry Physiotherapy Clinic. This job led to her buying her first home in Dublin following her return form travelling in New Zealand and Australia.
Symbols of her life brought to the altar included a Valentia jersey for 'her first love', a family photo and a dog lead in honour of 'Lola', her Yorkshire terrier, a constant companion during her cancer journey.
"Her beautiful smile and gorgeous personality lit up the room wherever she went and she will be deeply missed by us all," Pat said.
"The family owes a debt of gratitude to Dr Donovan for his kindness, care and attention over recent months. The family also wish to acknowledge the wonderful work of the Kerry palliative home-care team, the local district/community nurse team and the fantastic night nurse, Nancy, provided by the Irish Cancer Society."