Workplace deaths at an all-time high as 56 died last year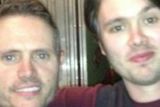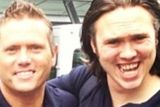 Workplace deaths have reached a record high, with 56 fatalities last year.
That statistic was brought horribly home last month with the tragic loss of brothers Alan and Stephen Harris, who died while working in a sewer in Portmarnock.
In 2013, the number of work-related deaths stood at 47.
The fatality rate has increased significantly from 2.1 per 100,000 to 2.5 per 100,000.
Figures released as part of the Health and Safety Authority's (HSA) annual report show incidents of injury and death are on the increase, particularly in the agricultural sector.
The fatality rate in the farming sector is almost ten times that of the rate in other sectors, at 22.9 per 100,000, compared with the average fatality rate of 2.5 per 100,000.
Last year was one of the worst on record for farming related deaths, of which there was 30.
As part of a mass inspection of work sites, businesses and farms, the HSA discovered several incidents of serious health and safety breaches.
As a result there were 32 separate prosecutions for the breaches, with fines of more than €290,000 imposed on negligent businesses and industries.
Last year, 26 of the 56 work-related deaths involved self employed persons. More people are getting injured on the job too, with a total of 7,431 non fatal incidents last year, compared with 6,598 in 2013.
The main cause of non-fatal injuries was manual handling, with back injuries being most likely.
The sectors with the highest number of non-fatal injuries were health and social work and the manufacturing industry.
The HSA carried out more than 10,000 inspections and investigations across all major work sectors last year. Of those inspections, 9pc of cases required enforcement action.
Minister for Business and Employment Ged Nash said that the increase in accident rates in 2014 is a cause for concern.
"It is time now to convert that awareness into action, the carnage and tragedy that we see on our farms every year must stop," he said.
Martin O'Halloran, CEO of the HSA said the authority would strive to work with those joining the workforce, in an effort to stamp out unsafe practices in the workplace.
"There are a number of strategies that can be employed to prevent this such as proper supervision, training and risk-management," he said.