Working in Belfast is 'extraordinary,' says Fall star Gillian Anderson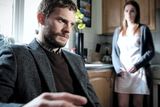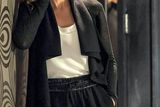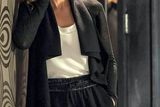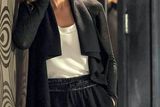 The Fall star Gillian Anderson has revealed her love for Belfast, the city where the gripping serial killer drama series is set.
Excitement for season two of the hit series is building and Anderson (46) and her co-star Jamie Dornan have been speaking about their love for his native city.
"It's a beautiful place filled with beautiful people who are very interesting. I think, it is being seen for what it is today," the former X-Files star said.
"I have just had the most extraordinary experience working there."
It's been reported that the season two opener of The Fall will air on RTE on Sunday, November 9, just after the finale of Love/Hate, and four days before it is broadcast on the BBC.
However, RTE have yet to confirm this and didn't respond to queries on the matter last night.
defend
Meanwhile, Anderson's co-star Jamie (32) feels he has to defend his home city when people hear where he's from.
"Still today when I say I am from Belfast people say, 'Oh God, how is it there? How was your upbringing? It must have been crazy?', and you're constantly defending it and trying to explain it is a great place, full of brilliant people," he explained.
"The show already has an energy to it by the fact that it's set in Belfast and everyone knows it's history.
"So, for me, it's a total thrill to be there and to appreciate it and to show there is so much more to it than what people think," he added.
The tense drama series, created by Allan Cubitt, stars Anderson as DSI Stella Gibson, a no-nonsense officer drafted in by the PSNI from London's Metropolitan Police to help solve a string of brutal murders.
Dornan is married father-of-two Paul Spector, a grief counsellor and serial killer obsessed with dark-haired professional women in their 30s.
Dornan has previously said that playing serial killer Spector has "slightly scarred" him.
hnews@herald.ie