What do you want to be when you retire?
Bette Davis once said that 'old age ain't no place for sissies' but research has shown that 'active' retirees are fully embracing this new phase of their lives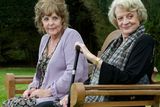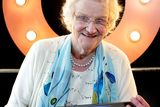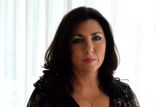 There was a time that when people reached a certain age they hung up their dancing shoes, slipped into a pair of slippers and sat by the fireside remembering the 'good old days'.
But, thankfully, times have changed and not only have the older generation carried on embracing life well after their retirement, but a new study has shown that elderly people have as many friends and just as hectic a social life as those in their 20s.
The research, from investment company Standard Life, revealed that 94pc of retirees had a youthful outlook on life and didn't feel like a 'pensioner' in the traditional sense of that word.
On average they had five or six close friends - the same number as people in their 20s. But while just 10pc of 20-somethings had more than 10 close friends, 12pc of retirees did and 89pc of them met up with their friends at least once a month.
We spoke to some of the older generation to find out how they are spending their 'Golden Years' and whether or not they are living life to the full.
Marie O'Gorman
Marie O'Gorman
Marie, from Walkinstown, is 81 years old. She has five grown-up children, 20 grandchildren and 11 great-grandchildren. Her husband Liam passed way 23 years ago, but she has ensured that she gets the most out of every day and has no intention of giving up on life any time soon.
"I go for a walk every single day of my life and spend an awful lot of time outdoors. I love my garden as it's a very peaceful spot - so much so that sometimes I go out to hang out the clothes and forget to come back into the house for hours.
"In fact, my family say it's a good job that I have a mobile phone as otherwise they would never be able to get hold of me.
"I have a great social life and have known some of my best friends for the past 50 years or more - obviously we're not getting any younger and some have gone now, but the rest of us make a point of meeting up for coffee in town or to someone's house for a cup of tea.
"We go away for little breaks as well and have recently come back from Wales - before that we were in Donegal - so there is always something going on.
"My eldest daughter lives in Armenia and before she left, I decided to learn how to use the computer so I'm always on there now sending emails or Skyping my three granddaughters - it's so handy as it feels as if we aren't miles apart.
"In fact, I taught them how to knit on Skype and now they are brilliant at sewing as well and every time they come over, we have a workshop going on in the living room and I will set them a project - its great fun and they are always so proud of their work.
"I do a lot of baking with the younger great-grandchildren whenever they visit and that is lovely because they really enjoy it and are delighted with the end result.
"I genuinely believe that age is just a number - I don't feel like I am 81 and I didn't wake up the morning after my last birthday and say 'Oh no, I'm another year older'.
"Life is for living and you have to make the most of each day. It doesn't' matter if you are on your own as there are always places you can go or clubs you can join to make friends - so my advice to anyone worrying about getting older is to stop worrying and get on with life."
Linda Uhlemann
Linda Uhlemann with her granddaughter
Linda is 65 years old and has been married to Anthony for the past 44 years. They have three children and five grandchildren all of whom she loves spending time with. And if that isn't enough to keep the former nurse busy, she is also very physically active and is involved with many different groups including the University of the Third Age, which encourages elderly people to keep learning. She believes her generation are more active than their predecessors and plans to keep busy for as long as possible.
"I am very lucky that all my family live in the vicinity of Bray which gives me a lot of opportunity to spend time with my grandchildren. They all live close by and range in age from 11 down to four - I would say they are a big element in my life.
"I have always been busy and prior to my retirement I worked as a nurse - but I have continued to have an active life and my main hobbies are sea swimming - which I do all year round - and also walking, yoga and dancing. On the less active side, I enjoy TV, movies and reading as well.
"As well as these activities, I am very much involved in the Bray branch of U3A (University of the Third Age). U3A is a learning circle of older people which encourages members to share many educational, creative and social activities together. Anyone can join as all you need is an interest and an open mind.
"I organise a monthly meeting and we always have speakers on various subjects. I also organise trips to places of interest such The National Art Gallery, the Botanic Gardens and the Dail - where we even had our own meeting with Stephen Donnelly TD.
"There are over 30 people in the Bray group and it really is a great opportunity to meet new people and a fantastic social outlet for all of us.
"I also attend a weekly computer class and my skills are improving all the time. Once again, this is a great opportunity to meet new people and have a chat.
"So in general I think older people nowadays are much more active than they were in the past. I think the reasons for this are twofold - firstly, older people are more educated now regarding their health and know the benefit of exercise. Also they are more much more affluent and there are more opportunities available to them.
"But although I'm not aware of the Standard Life report, I do think that older people have more friends because life is more settled and less-pressurised.
"And friendships are consolidated because of life's shared experience. Also I think the older we become the more accepting and tolerant we are of each other.
"If I had any advice for people about to retire or people recently widowed, I would say it is of paramount importance to get active, get out and get involved.
"One of my early morning sea swimming buddies is 80-years-old and really believes that keeping active has contributed to his general good health and added years to his life."
Expert Opinion
PSYCHOLOGIST Sharron Grainger says while genetic factors are crucial in how healthy we remain into old age, a positive state of mind is also very beneficial and by continuing to learn and adapt to change, we could ensure our advancing years are something to look forward to.
"Our genetics and overall physical health have a very important impact on how we age," she says. "As people age, negative emotions may become less frequent and social roles may change, but personality traits remain largely stable into old age.
"Current brain research shows that acquiring new skills and knowledge is key to increasing brain health.
"So keep learning - whether it's a new craft or more about computers or gardening or whatever it is that you enjoy. as CS Lewis said: "You are never too old to set a new goal or to dream a new dream."
The Dublin-based expert says positive thinking also plays an important role in how we view ageing.
"The power of positive thinking has a beneficial influence on our health by increasing or maintaining a person's intellectual, psychological, physical and social resources.
"in later life, individuals frequently adopt different perspectives and goals focussing more on close interpersonal relationships which is possibly due to 'emotional intelligence', which reaches its peak after the age of 60.
"The result of this is that older adults are more sensitive and have more empathy than younger adults.
"It also appears that as we age, we develop an enhanced caring side which is perhaps why older people may have more friends now than when they were in their 20s as the meaning of later life centres on social relationships and caring for and being cared for by others."
Grainger also says that creating opportunities to meet new people and/or maintaining social connections are so important to our quality of later life.
"Meeting new people increases your chances for making connections, which offer intellectual stimulation, companionship, support and fun - so laughter is definitely the best therapy," she says. "Remember to enjoy the simple things that life has to offer. Above all look after both your physical and mental health and seek help when you need to."
For more advice contact sharron@counsellor.Ie