Walsh family going slowly tull' end of line
Long-awaited intermediate county title was perfect end to tough year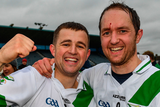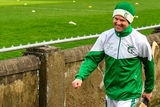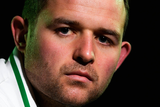 Two clips of Tommy Walsh, taken a year apart, told a vivid story about what it meant for Tullaroan to win last year's Kilkenny Intermediate title.
The first came after the 2018 final.
Nine points up on Graigue Ballycallan with less than a half remaining, 'Tullaroan' was all but inscribed on the cup.
They collapsed and lost by two.
TG4's footage of the aftermath briefly captured a joyous Eddie Brennan shaking hands with Walsh, head bowed, chin on his chest, unable to look his former Kilkenny team mate in the eye.
The second, taken after last year's final - a six-point victory over Thomastown - brilliantly captured the opposite end of the emotional spectrum.
Walsh, with nine All-Ireland medals and nine All Stars is embraced at the final whistle by his father, Mickey, and pair collapse in a teary heap on the Nowlan Park pitch.
"That game was the most emotional match I've ever been involved in," says Pádraig Walsh, himself a two-time All-Ireland medallist.
Plight
"When that final whistle went…I'd never experienced anything like it."
That an intermediate title provoked so much emotion in Kilkenny's most successful club (20 senior championship victories) said much about their recent plight.
Pádraig - one of four Walsh brothers on the team - first played at senior grade in 2009.
His first victory in a match other than a relegation play-off came in 2016.
The recession and resultant emigration hit the town hard.
"We've had so much hurt and probably wouldn't have won a whole lot underage where it's a small parish, a real tight-knit community," Walsh explains.
"We don't have a whole lot of things there. We have the hurling pitch. And that's all we really have. It's the main sport we play.
"It meant so much to everyone. You should have seen the support afterwards, everyone just sprinting on to the field.
"I don't even know if they were let on to it!
"But they managed to get on to it anyway. Because the other two teams (in the subsequent senior final) were out warming up and trying to get us off."
Since then, they've embarked a stress-free adventure through Leinster, their journey lightened by their long-overdue county success, all the way to Croke Park and Saturday's All-Ireland final against Cork side, Fr O'Neills.
By consequence, Walsh has missed out on All Stars tour to Abu Dhabi, a trip to New York for the 'Super 11s' hurling competition and the Kilkenny team holiday to Miami.
Collateral damage, he happily points out.
Tullaroan's appearance in Croke Park is, Walsh insists, a "once in a lifetime" occurrence.
"For us, this is a complete novelty."
By his reckoning, "only a handful" of his clubmates have played in Croke Park before.
"There might be one or two who have played mini sevens here."
Devastating
"That's what makes it a bit special as well.
"You'll have parents coming out to this match in the stand who never thought they'd see their son play in Croke Park."
Last year, Walsh established himself as Kilkenny's best and most versatile defender, winning a second All Star. But until Tullaroan won that county final, his season looked set to be defined by a substantial All-Ireland final defeat to Tipperary.
"Losing All-Ireland final is absolutely devastating but the year just turned around for me then.
"You are finishing the year on a high. We finished the year winning a Leinster final."
Last weekend, a group of people in Tullaroan gathered to festoon the town with bunting and flags in preparation for Saturday.
Their timing wasn't great.
"I was down in Tullaroan and there was a lad telling me they put it all up it," Walsh explains.
"I looked around and I said, 'I can't see it now...it must be because of the dark.'
"They said 'no, it's actually the storm took it all away.' Of all the times to put it up..."