United making up for lost time at the top
Eamon Carr sees Jose Mourinho piecing together another Manchester United squad that has the potential to scale the dizzy heights of the Premier League and Europe once again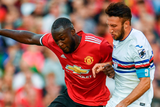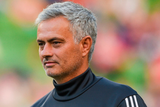 "United will struggle next season," predicted an observer after watching Manchester United defeat Sampdoria 2-1 in their pre-season friendly on Wednesday.
It seemed a bold statement to make having been treated to a first-half performance that saw Jose Mourinho's team dominate with sweeping moves and tenacious midfield play.
This was a new-look Man United. Not an inherited bunch of players with a couple of stop-gap additions to get Mourinho over the hump of a first season in charge.
This is a team that Jose's been carefully constructing. And he has until the end of the month to find solutions to his snag list.
As his record at Porto, Chelsea, Inter Milan and Real Madrid shows, Mourinho can be at his most effective in his second season.
His side's pre-season campaign was a success. With a 1-0 defeat by Barcelona the only deficit.
Even then, the Old Trafford faithful could take some consolation from what sounded like an impromptu medical report from Barca boss Ernesto Valverde who deemed Man United fighting fit.
"United haven't been well lately, even though they won the Europa League," he noted. "They impress me. I think they are going to be a really hard team to beat. I wouldn't want to face them in the Champions League."
Domestically, Chelsea will have the additional pressure of Champions League football and, while Antonio Conte is hoping to add some strength in depth to his squad, Diego Costa, who scored 52 league goals in three season for the club, is hovering around the exit door.
Pep Guardiola has been spending big to make up for a trophy-less season and the pressure is on him to prove his worth.
Having assessed the challenges ahead, Mourinho is putting the finishing touches to his squad.
The team that played the first 45 minutes on Wednesday had three notable additions to the starting line-up that Valverde met in Washington DC last week. And all three shone at the Aviva.
Nemanja Matic had trained alone in London while United were on tour. Yet, he dominated midfield, covering ground, releasing players and making himself all but indispensable.
On his showing, against a mid-table Serie A team, Matic (29) looked a bargain at £40m.
Equally impressive, Andreas Pereira (21), back from his loan season with La Liga side Granada, looked comfortable on the ball and seems ready to stake his place in the team.
He can fight for the ball and his visionary attacking play in tandem with Antonio Valencia presents a potent threat.
Mourinho gave Matteo Darmian 76 minutes of action on Wednesday and must have been impressed by the Italian international's unflustered defensive work and ability to get forward.
One swallow doesn't make a summer, but with his cross for Henrikh Mkhitaryan's goal, Darmian is looking like a powerful asset.
As he sprayed cross-field passes with pin-point accuracy, Paul Pogba had an eye-catching game, roaming on the left side of midfield and generally making a nuisance of himself for the opposition.
Pogba's play flagged the potential tactical surprises Mourinho is now in a position to spring with this squad.
And he's still chasing one or two last pieces of the jigsaw.
"I was hoping for four players to improve the squad," he said on Wednesday night. "The club did a fantastic job by getting three of them, which is difficult in the crazy market we're in now. I thank the club. I'll be happier if they give me four of four."
Ed Woodward is likely to be hard at work attempting to secure an attacking winger for the gaffer, who says he'd like an extra player to "give me more attacking options".
On Wednesday night, in measured fashion, he outlined what we might expect with his team-sheets in the coming season.
"The plan is not to have a good team," he said. "The plan is to have a good squad, with options. It's going to be good. It's going to be fun to choose the team for every match according to the plan."
It may not be totally enjoyable though until José addresses his team's defensive frailties.
New signing Victor Lindelof looks to be settling in and Mourinho believes he will. Eric Bailly is a tower of strength. When he's not injured.
But Daley Blind seems unsure of himself and Chris Smalling is a concern.
There have been flashes of potential greatness by Romelu Lukaku in pre-season.
But Matic is the key man.
Mourinho is offering the rangy Serbian a chance to become an Old Trafford legend.
Undoubtedly, his command of midfield should present a wide range of options for Mourinho.
And with team-mates Lukaku, Pogba, Mkhitaryan, Ander Herrera, Juan Mata, Andreas Pereira and Marcus Rashford all likely to be prime beneficiaries, there could be thrilling times ahead in the Theatre of Dreams.