TV3 fired up for ratings war as Red rock rivals Emmerdale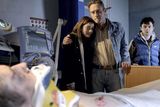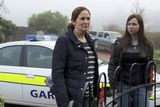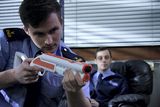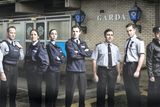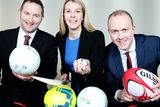 It's been a good week for TV3 as their new soap Red Rock got an impressive 323,000 average viewers on its first night, almost as many as Emmerdale.
Bosses at the station are delighted after a strong start for the drama which is based in a fictional Dublin sea side town
"We are absolutely thrilled with the ratings for the premiere of Red Rock on TV3. Even more thrilled with the positive feedback it has received already after just one episode," said director of content at TV3, Jeff Ford.
Fair City was the most watched soap on Wednesday night with an average audience of 569,000 while Emmerdale pulled in an average of 325,000 - just 2,000 more than competitor Red Rock.
Meanwhile, in the battle of the evening news shows, TV3 are also performing well.
RTE retain the top spot with an average of 507,000 people tuning in to the Six One News and an average of 481,000 viewers watching the Nine O'Clock News so far this week.
While RTE's news programmes are well established, TV3 has still performed well in comparison to UTV Ireland.
Figures provided show that Ireland Live, which is anchored by Alison Comyn on UTV Ireland at 6.30pm, reached an average of 34,600 individuals so far this week while TV3 News: The 5:30 has an average viewership of over five times that at 187,900.
UTV's Ireland Live at 10 reached an average of 58,700 viewers on their first three broadcasting nights.
Meanwhile, in the hopes of poaching more viewers, UTV Ireland have secured Newtalk's Ger Gilroy as a new sports presenter.
Ger will continue to present Off The Ball on Newstalk but will line-out for UTV as the channel's new presenter for its weekly sports round-up, which will be on Ireland Live at 10 every Friday.
Ger will discuss the week in sport with newly appointed Ireland Live sports reporters Marie Crowe and Bernard O'Toole.
"The Ireland Live at 10 sports segment will equip sports fans with everything they need to know about the weekend of sport ahead and I am really looking forward to our first broadcast tonight," Ger said of his new position.