Tubridy faces backlash over comments Greta 'should be taken home'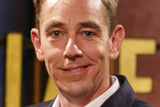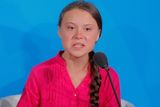 Micheal O Scannail and Ian Begley
Ryan Tubridy was this morning due to address the criticism he received after suggesting climate activist Greta Thunberg should be "brought home and watch a movie".
The RTE presenter made the comments yesterday as he suggested the 16-year-old is too young to be subjected to what comes with being on the global stage.
"It's one thing campaigning, it's another thing causing anxiety to a generation," he said.
"It's not good for her mental health or her well-being. Her face contorted in pain, in agony and in anxiety. I was watching her and not thinking about the climate.
"I was thinking about my daughter and what would I do if I saw my 16-year-old's face contorted, talking about her childhood and life being robbed of her in that audience.
Superpower
"It just got to a tipping point last night where I just feel she needs to be brought home and watch a movie. Just go for a walk with your da or your ma."
Tubridy also said he fears the teenager is being taken advantage of because of her Asperger's - which she describes as her superpower - and her age.
Greta was the driving force behind a global day of action on Friday that saw millions of students and other protesters take to the streets across the world, including thousands in Ireland.
Since yesterday's radio show, Tubridy has been subjected to widespread criticism on social media, though many also supported his view.
RTE said it has not received any formal complaints relating to his comments. A spokesperson said he will use his show this morning to address criticism of what he said.
Green Party councillor Peter Kavanagh told the Herald that Tubridy should make a "sincere and frank" apology to his listeners.
"From somebody in such a position, you would expect a little more empathy," he said.
"Greta Thunberg has become a figurehead for climate action and is a 16-year-old girl who wants to save the world.
"When you're in the media, you have a responsibility to your audience. Ryan Tubridy is only feeding into this terrible negativity that this young woman is receiving online.
"He needs to realise that his opinions carry weight, so I think he should make a sincere and frank apology."
In her speech to the UN on Monday, in which she admitted wanting to be back in school, Greta told world leaders: "You have stolen my dreams and my childhood with your empty words."
Irish DJ John Gibbons was among those who voiced his discontent with Tubridy on Twitter.
"One day, RTE 'stars' like Ryan Tubridy will wake up and understand why Greta Thunberg does what she does," he wrote.
"But judging by his remarks just now, that day is still a long way off."
Another Twitter user, Eoin Spillane, said Tubridy was wrong to criticise Greta for raising awareness for something she believes in.
"Ryan Tubridy, maybe it's you who should go back to school and come back in a year or two, after you educate yourself on climate issues and come to the realisation that Greta Thunberg is creating awareness for important issues and deserves to be recognised for the hero she is," he said.