Trainee doctor held in brutal assault case on Dublin street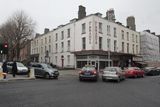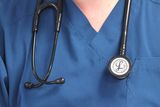 By Ken Foy and Alan O'Keeffe
A trainee doctor was arrested following a nationwide television appeal for help to identify a suspect in a vicious assault on a Dublin street.
The violent attack on victim Herbert Mulligan (36) happened near the junction of Camden Street and Harrington Street shortly after 5am on November 30.
The victim's father said yesterday that his son spent almost a month in hospital being treated for head injuries after the attack.
RTE's Crimecall programme broadcast CCTV images of a man running through the streets after the attack.
The broadcast resulted in contacts being made with gardai.
Mr Mulligan, a council official, was walking to his home in Ranelagh when he was attacked.
He suffered appalling injuries, including a fractured skull.
His attacker, following a brief exchange of words, punched him and knocked him to the ground.
The victim was then struck several times as he lay on the ground.
His father, also named Herbert, told the Herald he was unaware of the arrest.
Mr Mulligan, editor of the Health & Safety Review (HSR) magazine, said: "Herbert spent most of December in hospital. We are obviously very relieved to have him home with us.
"We're keeping our fingers crossed for him now."
The 36-year-old single man was listed in serious condition at St James' Hospital following the attack.
A garda spokesperson said gardai "arrested a male in his late 20s" in the north Dublin area at 6am yesterday.
The man was detained at Kevin Street Garda Station and later released without being charged.
"A file will now be prepared for the information of the Director of Public Prosecutions," said the spokesperson.
killed
A number of passing taxi drivers beeped their horns when they saw the attack.
It is believed a number of people gathered around to help Mr Mulligan prior to the arrival of the ambulance.
Gardai have asked anyone with information on the attack to contact them in Kevin Street on 01 6669400 or the garda confidential line on 1800 666 111.
The attack happened near where former Herald reporter Eugene Moloney (55) was attacked and killed in 2012 by a man who punched him as he stood talking with another man.
hnews@herald.ie