Tragic families want probe into deaths of babies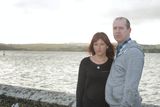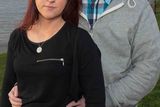 By Greg Harkin and Caroline Crawford
FAMILIES whose babies and partners have died in maternity hospitals have called for a national inquiry after the HSE launched an investigation into the deaths of 30 infants.
The call comes as one Galway couple whose two baby daughters died in the same hospital are seeking to have their case included in a review of the hospital.
Widower Sean Rowlette said he was "absolutely shocked" about revelations over the weekend that support group Patient Focus has passed 180 complaints to a special review panel set up by the Health Service Executive to examine them on a case by case basis.
They included complaints about 82 babies who died at birth. Some of the deaths are historic, some date back five to 10 years, and not all are attributed to hospital failures, according to Patient Focus.
Investigation
However, according to The Sunday Independent, as many as 30 of those baby deaths have been singled out for further investigation by the panel that includes the obstetrician Peter Boylan and senior HSE officials.
Sean Rowlette, husband of Sally (36) who died at Sligo Regional Hospital in February 2013 from a severe form of pre-eclampsia, wants to form a support group for all those bereaved through deaths in maternity units.
Sally died 18 months after the death of Dhara Kivlehan, who was also treated at Sligo Regional Hospital.
"It is now clear that there are serious issues in our regional hospitals and in our maternity units," said Mr Rowlette.
"There are so many families now who have lost loved ones, that something has to be done about it. I'm hoping to meet some of the parents who have lost children; we need to come together to put pressure on the HSE and the Government to do something about this."
Mr Reilly said he now wants a meeting with Mr Varadkar to discuss their concerns.
Meanwhile, a Galway couple who lost their two baby daughters within two years at the same maternity hospital are seeking a meeting with Health Minister Leo Varadkar to have their case included in a review of the hospital.
Warren and Lorraine Reilly lost their daughters Asha and Amber at Portiuncula Hospital in Galway in 2008 and 2010.
The family are now demanding this latest review of the hospital be extended.
The review was initially to focus on a nine-month period last year which saw the death of two babies and oxygen deprivation for five more.
However, a number of other families whose children either died or faced oxygen deprivation have now come forward.
"We've spoken to four other families with cases similar to ours. In two of the cases the babies died. All four cases were after Amber and before 2014," said Warren.
Concerns were raised about the services at the hospital back in 2011 during the inquest into Amber's death. Following the inquest, Coroner Dr Brian Farrell called for a review of the services.
Contact
However, the family were never contacted by the hospital to take part in any review and believe no changes were implemented. A spokesperson for the hospital would not comment on whether any review took place.
Roger Murray, a solicitor who has represented the Rowlettes and Kivlehans as well as mothers who lost children after giving birth, welcomed the role of obstetritian Peter Boylan in the review.
However, he said there are "systemic failures" in the country's regional hospitals.
"Mr Boylan made this clear in his expert evidence at the Rowlette and Kivlehan inquests," said Mr Murray.
He said the review of maternity services should be 'open and transparent', adding: "Every single family we see wants one thing, the truth."
hnews@herald.ie