Thug who murdered man at home 'tried to burn victim's clothes'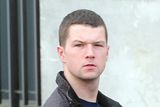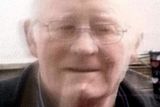 Ken Foy and Eoin Reynolds
A thug who was convicted yesterday of the savage murder of a 64-year-old man tried to set fire to the victim's clothes as he lay dead in a chair, senior sources believe.
The Herald can reveal that Matthew Cummins, who was found guilty of the February 2014 murder of Thomas 'Toddy' Dooley, has a previous conviction for arson.
Yesterday, after a jury found him guilty, Cummins (22) had to be forcibly removed by four prison staff when he pushed a prison officer.
The incident happened when Cummins attempted to speak to two women but reacted violently when prison officers stopped him.
Convictions
Cummins was then brought off to Cloverhill Prison and the two women broke down in tears.
He was found guilty a day after his two co-accused were also convicted of Mr Dooley's murder.
James Davy (25), from Thornhill Meadow, Celbridge, Co Kildare, and his cousin, 21-year-old Sean Davy, of Clonmullen Drive, Edenderry, Co Offaly, were also found guilty of the murder.
All three had multiple previous convictions and all had been in custody since before their three-week trial began because of repeated breaches of their bail conditions.
Thomas 'Toddy' Dooley was beaten to death at his home in Sr Senan Court, Edenderry, on February 12, 2014, and his body was found four days later in his house. None of the three took responsibility for the attempts to set Mr Dooley's clothes and armchair on fire.
State Pathologist Professor Marie Cassidy gave an indication of the brutality of the attack on Mr Dooley.
She found eight blows to his head that shattered his skull, disfiguring his face and leaving fragments of bone lodged in his brain, on examination.
Two blows to his torso had also fractured three of his ribs.
She found extensive burn marks on his legs and arms where his attackers had tried to set his clothes on fire after he died.
After the murder, the trio then packed a plastic bag full of things from the house in what the prosecution said was an attempt to remove evidence that they had been there.
They climbed out a window and over a wall and were caught on CCTV as they made their way towards a clothes bank beside Cummins' home.
The three men gave different accounts of what happened.
Cummins, from Edenderry, Co Offaly, claimed that "out of the blue" Sean Davy walked up behind the 64 year old and beat him on the back of the head with the bat, before coming around the armchair to continue the beating from the front.
Sean Davy claimed that James Davy was responsible for most of the blows, and that he himself struck Mr Dooley once, but "not full force".
James Davy denied laying a hand on Mr Dooley, saying that Sean Davy beat him with the bat and Cummins kicked Mr Dooley.