Three former Anglo Irish bankers jailed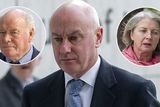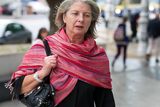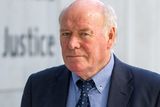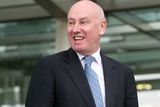 The Anglo Three have been jailed for conspiring to conceal or alter bank records connected to former chairman Sean FitzPatrick.
Anglo Irish Bank's former Chief Operating Officer, Tiernan O'Mahoney, has been sentenced to three years in prison
Former Company Secretary, Bernard Daly, has been sentenced to two years in prison.
Aoife Maguire, a former assistant manager at the bank, has been sentenced to 18 months in prison.
The ex bankers were yesterday found guilty of conspiring to conceal or alter bank records by a jury at Dublin's Circuit Criminal Court.
Daly (65) of Collins Avenue West, Whitehall, Dublin, O'Mahoney (54) of Glen Pines, Enniskerry, Co. Wicklow and Maguire (60) of Rothe Abbey, South Circular Road, Kilmainham, Dublin had pleaded not guilty to seven alleged offences committed in 2003 and 2004.
They are the first bankers to be jailed since the onset of the financial crisis.
Judge Patrick McCartan began sentencing by describing the case as "very, very difficult".
He said: "Banking must be based on trust, it cannot be otherwise".
Yesterday, they were refused bail at Dublin's Circuit Criminal Court after they were found guilty by a unanimous jury of trying to hide accounts connected to Mr FitzPatrick. Ms Maguire wept as the guilty verdicts were reached.
All three were accused of conspiring to destroy, mutilate or falsify documents relating to accounts of John Peter Mr O'Toole, brother-in-law of Mr FitzPatrick, held at Anglo Irish Bank.
The charges against the three were built around two separate allegations. Firstly that they omitted the name of Mr FitzPatrick's brother-in-law, John Peter O'Toole, from a list of non-resident accounts which was to be handed over to Revenue.
Secondly that they conspired to have Anglo's IT department delete six other accounts connected to Mr FitzPatrick from the bank's computer system.
The jury was told that in the late nineties Revenue were investigating bogus non-resident accounts which were liable for DIRT. Anglo told Revenue it held no such accounts.
However several people later came forward under a tax amnesty to say they held non-resident accounts in the bank. As a result Revenue decided to carry out a full audit of the bank in 2003.
O'Mahoney ordered that a task team be established to provide Revenue with lists of non-resident accounts as part of their investigation. This team was selected by Daly and it reported to him on a daily basis.
Maguire was appointed to the team but she worked in a separate office and reported only to Mr O'Mahoney. It was her job to find the files which r FitzPatrick did not want Revenue to see.
Mr FitzPatrick featured heavily throughout the trial although he was not called as a witness.
Counsel for Mr O'Mahoney compared him to the "the man on the grassy knoll" or "Macavity the Mystery Cat; his paw marks are everywhere but he's nowhere to be seen."
The jury have been discharged for life.