TD Michelle Mulherin pays back another €1,295 over Kenya phone calls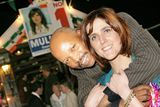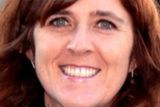 FINE Gael TD Michelle Mulherin has paid back a further €1,295 for calls she made to a friend in Kenya, it has emerged.
Ms Mulherin, who opened the Fine Gael national conference last weekend, had already paid €2,000 back to the Houses of the Oireachtas for the calls, which were made from her Leinster House phone.
It today emerged that she has paid back a further €1,295 on top of the €2,000 amount, according to the Today with Sean O'Rourke programme.
The Mayo TD sparked controversy after it emerged that she clocked up a hefty phone bill by making calls to a mobile phone in Kenya.
She insisted last month that the calls were not personal but said she would be willing to cover the cost herself.
She confirmed that the phone calls she made were to her friend Danson Kole, who had previously worked on her election campaign.
The decision to pay back the additional €1,295 came after an investigation found that the TD made a total of 130 phone calls, costing €3,295 in total.
The majority of the phone calls were logged in 2012 and 2013, records show. Ms Mulherin did not respond to a request for comment this morning.
However, in a statement to RTE, she said she decided to repay the full amount so as to avoid any "perception" that she benefited personally.
"I have received clarification from the Ceann Comhairle... [that] there is provision for me, as there is for other members, to make calls from Leinster House without charge," she said.
"The calls were work-related but to avoid any perception that I benefited personally and to put an end to the distraction and disruption to my work as a TD, I arranged to refund the full amount of calls as soon as it was confirmed to me last week," she added.
Ms Mulherin opened Fine Gael's national conference last weekend, held in the Taoiseach's home town of Castlebar.
But she is facing a dogfight to hold on to her seat as Mayo is reduced from five seats to four.
There are currently four sitting Fine Gael TDs – Enda Kenny, Michael Ring, John O'Mahony and Ms Mulherin – who all intend to run. Speculation is growing that Mr O'Mahony may change constituency.
hnews@herald.ie