Take a Bow - screen stars pay tribute as new acting academy opens its doors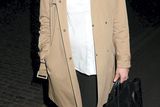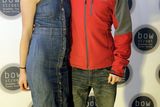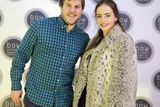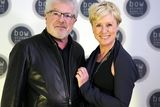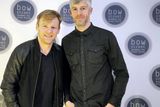 HE'S been busy shooting a Hollywood movie around Dublin, but renowned director Jim Sheridan took a little time off to officially open a new academy for budding stars of the silver screen.
The Sheriff Street native was joined by Hollywood star Jack Reynor, Peter Coonan, Kieran O'Reilly and Brian Gleeson at the launch of the new Bow Street Acting Academy for Screen Acting.
The school, which has produced over 120 leading lights, has rebranded and relocated to a new venue in Smithfield from its original location in the Docklands.
Sheridan (66) said that he has 20 actors from the school starring in his new film The Secret Scripture.
"Filming is going really good, all the girls are gathered around the monitors to see Eric Bana," he told the Herald.
"Rooney Mara was a treat to work with, she's fantastic."
casting
The school was originally set up by Once filmmaker John Carney, Jim's daughter and fellow director Kirsten Sheridan and director Lance Daly.
Bow Street, formerly known as The Factory, is now run by casting director Maureen Hughes who was behind Love/Hate and Charlie - as well as filmmaker Shimmy Marcus and general manager Paul O'Connor.
"I'm delighted to see The Factory evolve into Bow Street Academy for Screen Acting," Jim said.
"I've seen first-hand the extraordinary calibre of actors coming through its programme for screen acting - both in class and on set. This building and this dream needs to be supported by us all."
The centre has nurtured talent like Transformers' actor Jack Reynor who paid tribute to his former teachers.
"I was with The Factory from the beginning and some amazing names have come out of this system, so it's great to be here tonight," he told the Herald.
Casting director Maureen Hughes said that as well as the full-time, year-long screen acting course, they have announced new acting courses: the advanced programme for screen acting, the beginners programme for screen acting and the young filmmakers academy for teenagers.
Bow Street has also announced two partnerships with Screen Training Ireland and Spotlight UK.
hnews@herald.ie