Storm helps unearth historic Dublin waterway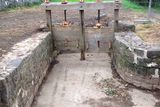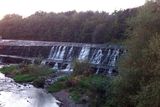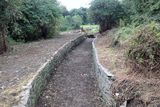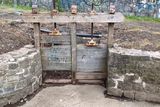 A HISTORIC waterway that used to power the biggest paper mill in the country has been uncovered during works to repair storm damage on the River Dodder in south Dublin.
Back in the early 1700s a channel was constructed at the weir in Firhouse to feed water down a millrace to the Bella Vista paper mill in Templeogue.
The water travelled through a series of sluice gates which controlled the level and flow and then carried on past the Bella Vista Mill to other mills in the region.
But after the mill fell into disrepair and the M50 was constructed, much of the old features were covered-up and became overgrown.
excavate
A massive winter storm in recent years caused major damage to the walkways around the Firhouse weir, which run along the popular Dodder Linear Park.
It was during recent works to repair this damage that South Dublin County Council (SDCC) decided to excavate the area and see if any of the old millrace could be found.
The resulting work has uncovered the waterway and two sets of sluice gates which are now set to be returned to their former glory as an educational and historic amenity in the area.
"We did some excavation to see what was there and stripped back the bushes and overgrowth that had covered the features and we were very surprised by what we found," Michael Hannon of SDCC.
"We are now hoping to progress the project forward, depending on funding, and renovate the water system and possibly even have the water running through it again to show how it all worked," he told the Herald today.
"Some of the wood in the gates needs to be replaced, but we hope to keep everything as original as possible so that local people and schools can benefit from this fantastic historical feature," Mr Hannon explained.
"We would also hope to erect signage to explain the background to the waterway and mill and give a bit of history and how the system worked in its day."
motorway
The waterway at one time travelled where the M50 has now covered it, and it will not be possible to excavate under the motorway, but SDCC are exploring the possibility of picking up the trail on the Templeogue side of the M50 to see if the continuation of the millrace can be exposed and renovated once more.
The Bella Vista paper mill was originally built around 1719 by a Daniel Ashworth, who later petitioned the Irish Parliament seeking protection for his industry.
cfeehan@herald.ie