Staying in tonight? Here's what to watch on the box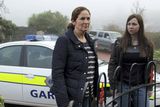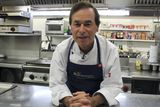 A new soap, a former Minister for Justice making dinner and the return of Operation Transformation - it's all on the box this evening
The Restaurant
TV3, 9pm
Episode one of the tenth season of the popular dining show sees former Minister for Justice Alan Shatter entertaining diners at the Wineport Lodge in Glasson, Co Westmeath.
For starters Alan gives his diners a choice between Chicken Broth with Matzo Balls or Prawns Konikam. For his two mains Alan chose a succulent Duck a l'Orange and Grilled Black Sole on the bone.
Joining resident critics Tom Doorley and Paolo Tullio as a guest critic on the night, to judge Alan's dishes, will be celebrity chef and writer Rachel Allen.
The Restoration Man
Channel 4, 8pm
Architect George Clarke returns with more projects to transform neglected historic buildings into unique homes.
Russell Edwards and Nadia Smith have put everything into turning a derelict farmhouse in the countryside into a family home. They are determined to restore the 18th-century building to its former glory, but their high standards soon cost them dearly, and after two winters in a caravan, illness and exhaustion threaten to overwhelm the pair.
Red Rock
TV3, 8.30pm
After all the build up, finally TV3's garda-based Red Rock begins tonight as a body is discovered on the pier. But who is it?
The Hennessys and the Kielys, Red Rock's resident feuding families are at war again, but this time it's serious.
Michael Hennessy is hiding something but doesn't want gardai involved. His twin brother David is looking nervous and tries to hide it from Katie.
Fair City
RTE1, 8pm
Dolores feels smothered by her family. Paula gets on the wrong side of Eoghan, while Niamh tries to disinvite Michael from Rachel's party. And when Dan suffers another setback, can Carol find the courage to come clean to Yvonne about her feelings?
Operation Transformation
RTE1, 8.30pm
The eighth series of Operation Transformation returns to our screens as Kathryn Thomas introduces the five new leaders.
Over the next eight weeks, the five brave leaders will radically change their exercise and eating habits in an attempt to inspire the nation to follow them on their journey to a healthier lifestyle. It's a big ask, especially for 21-year-old Alan Mullen, who at 27 stone is the programme's youngest and heaviest male leader to date.