Staying friends with 'The Ex'? Sorry Gwyneth, I'm just not buying that one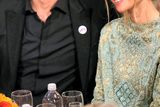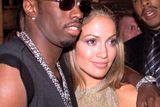 I'm not sure which I find harder to believe.
The fact that Gwyneth Paltrow invited her ex's new flame over for a friendly lunch and natter. Or that the food she served up was not organic, unprocessed, lentil soup, but something as normal as buttered scones.
Bottom line? Is Gwyneth really as delighted as she's pretending to be that her partner of nearly eleven years, Chris Martin, whom she "consciously uncoupled" from last March, has just hooked up with Hollywood's Golden Girl Jennifer Laurence?
Up until now Gwynnie and Chris haven't been managing the "uncoupling" bit of their relationship too well.
They've been seen out together enjoying themselves in the past six months more than most married couples are in a decade. Just last week, a doting Martin organised Gwyneth's 42nd birthday, a celebratory event that new girlfriend Laurence was noticibly absent from.
But is Gwyneth miffed that Chris has now gone and got himself a 20-something bombshell, who also happens to be an Oscar winner, as his new live-in love?
Tut, tut, how could you think such a thing of the exquisitely mannered Paltrow? Herself and Chris are still "the-best-of-friends", which is why Gwyneth is telling everyone she's so "happy that Chris has wound up with such a smart, beautiful woman".
There's no hard feelings, no tinge of jealousy, no wish that he'd chosen a slightly less amazing new girlfriend? No? Hmm, should we take that with a pinch of salt?
But then Gwynnie and Chris are not the only Hollywood exes who still gush about how fabulous the other is.
This week, another famous Jennifer (Lopez) told about the "admiration, support and love" there still is between herself and P Diddy - even though they split up back in the 90s.
"He taught me so much," she said. "I'll always be grateful to him for that and I love that he can be so supportive of me so many years later."
In return, P Diddy said that J-Lo's bottom was a "work of art". Bless. It really does my heart good to see these celebrities being so mature and sensible and, well, downright kind, about their ex.
Not like real life at all is it - where your ex is your ex for a good reason? More often than not it's because you ended up not being able to stand the sight of him or her?
But then, there are relationships which can end up without too much rancour on either side. Or, with enough time in-between, can actually turn into real friendships.
But, what we need to ask ourselves is this: Were they really proper-love affairs to start off with? Is it possible to remain on good terms with someone who broke your heart?
And should your partner be expected to hang out with your ex?
I invited a few of my exes to my wedding and the current Mr Hunt had absolutely no problem with that whatsoever. I'm not sure if I'd have been quite as accepting of his past relationships if it had been the other way around.
gracious
But then, two of my exes brought their new wives and one brought his boyfriend, so he didn't really have anything to worry about.
Nor did any exes hook up with an Oscar winner not six months later. Which is why I'm a little concerned about Gwynnie.
Nothing makes you wonder if you may have been a bit hasty with the "uncoupling" business more than a gorgeous, new A-List partner.
Which is why, if I were Ms Laurence, I'd be checking the ingredients of those home-made scones. No-one, not even our Gwynnie, can be that gracious in defeat.