Spade found near Elaine's body was ours - Graham Dwyer's wife tells court
EVIDENCE: Dwyer's wife tells jury she believes spade found near Elaine's remains was from their family home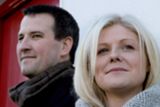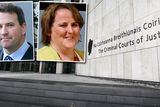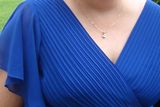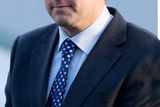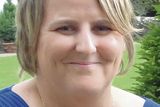 Andrew Lynch and Sarah Stack
GRAHAM Dwyer's wife has told the jury in his murder trial that she believes a spade found near the remains of Elaine O'Hara came from the back garden of their family home.
Gemma Dwyer said that she noticed the spade was missing from her garden in the summer of 2013.
She was giving evidence for the prosecution in the trial of her husband, who denies murdering Ms O'Hara in 2012.
The Central Criminal Court heard Mr Dwyer sent his wife a letter last year in which he called Ms O'Hara an "awful girl", said that he tried to help her and believed she had committed suicide.
The jury also heard Ms Dwyer and the accused were out celebrating their shared birthday in a Mexican restaurant on the day Ms O'Hara's remains were found.
Mr Dwyer (42), an architect of Kerrymount Close, Foxrock, is pleading not guilty to the murder of Ms O'Hara (36) at Killakee, Rathfarnham on August 22, 2012.
Ms O'Hara, a childcare assistant from Killiney, was last seen alive near Shanganagh Cemetery in Shankill that day.
Her remains were found by a dog walker in undergrowth in the Dublin mountains on September 13, 2013.
READ MORE:
Ms Dwyer said she met her husband in college in the mid-1990s, they married and eventually moved to Foxrock and had two children.
Her husband had a "huge" interest in model aeroplane flying.
She said Mr Dwyer would usually have been at work from 8.30am to 4.45pm.
He would leave the house first and generally be home before her in the evening.
On Wednesday afternoons, Mr Dwyer would go directly to his model aeroplane club and be home again at about 8.30pm.
"I think you don't have any specific recollection of Wednesday, the 22nd of August 2012," Mr Guerin said.
"No," Ms Dwyer replied.
Read More:
Wearing a navy dress and with her back to the accused, Ms Dwyer fought back tears as she spoke about the birth of her second child.
On the subject of computers, Ms Dwyer said her husband had been "fantastic" and "could do anything" with them.
He set her up as a user on a laptop they shared, but they had a separate log-in and she never had any reason to look at his profile.
She told the court her husband liked cars. He had been particularly fond of a Porsche 911 and "he called it his baby".
She was shown pictures of several exhibits, including a rucksack which she had no recollection of, and two knives, which she agreed did not come from her kitchen.
Read More:
Her husband had a tattoo of a symbol from the Book of Kells on his shoulder, she said.
He had an interest in mountain biking and used to meet others at the Hellfire Club in the Dublin Mountains.
Mrs Dwyer said she had no knowledge of a hunting knife Mr Dwyer had had delivered to his workplace.
Ms Dwyer was then asked if she recognised a spade, which gardai say was found in a forested area near where Ms O'Hara's remains were found in Killkaee woods.
Read More:
"I do. The spade is from our garden," she told the court.
She said the spade being missing "was something that came to mind after the arrest".
"I recalled that the spade had been missing from our garden for the whole summer of 2013," she continued.
Mrs Dwyer said she recognised the spade as the stickers on handle were familiar and there was a splatter "of orangey red paint on it".
LAWN
"The fencing and the garden shed had been painted in a Fence Life paint that had gotten everywhere," she said.
Mrs Dwyer was shown a second spade which she found in her garden when she returned to her home after gardai had searched it.
"Things had been put back in place for the most," she said, however compost was all turned out in back lawn.
"There was a spade among it. I said the Garda Siochana must have left that spade behind."
She was shown a photograph of her back garden, which she believed was taken on March 5, 2011.
"That's our spade," she said of a spade in the picture,  agreeing it was the one that had gone missing.
In cross-examination, Remy Farrell SC, defending, put it to Ms Dwyer that she had been shown a spade by the gardai and said it was "the same type of spade as ours".
Mr Farrell put it to her that the basis of her identification of the spade was the paint that was on it.
"And other characteristics," she said, adding that it was the same type of spade and had the same stickers.
Ms Dwyer also gave evidence of where her husband had
been on a number of dates, including his 40th birthday party at a restaurant in his native Bandon.
Detective Sergeant Peter Woods then gave evidence
that he went to the accused's home on December 5, 2013 and took possession of a second spade. It had been left in a compost heap after the search of the premises in October 2013.
RANGE
That spade was not taken up during the search because the gardai did not think it was of interest at the time.
Niall Nugent, Sales Director with a tool manufacturer said the spade found at Killakee Woods was a True Temper Homeowner range spade manufactured between 1998 and 2009.
He said the spade pictured in the Dwyer's garden was the same brand and model.
The trial continues.
hnews@herald.ie