Singer Ed Sheeran signs up for Top Gear lap - but can't drive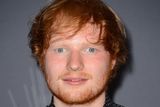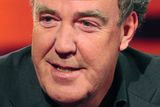 Ed Sheeran is hoping to top a new chart after signing up to do a lap of the Top Gear track - despite being unable to drive.
The Thinking Out Loud star has been booked to take a spin on the circuit for the Star In A Reasonably Priced Car section of the show later this month.
But the 23-year-old is still to get a driving licence and has spoken in the past about his fear of going too fast.
Show bosses are to allow him to drive an automatic version of the usual Vauxhall Astra around the private track at Dunsfold Park in Surrey which is used by the programme's production team.
He will be aiming to outpace some of the other big names who have soared round the track on the BBC2 car show, with Breaking Bad's Aaron Paul the current leader for the latest car, followed by AC/DC star Brian Johnson.
Sheeran was one of the biggest-selling acts in the world last year and the most streamed artist on the Spotify service in 2014. He is due to headline a series of solo shows at Wembley Stadium in the summer.
The musician, whose hits also include The A Team and Sing, will not be the first star who has headed on to the Top Gear track without passing their driving test.
slowest
Johnny Vegas did a lap with L plates when he took part in 2003 and Jack Whitehall had a spin in early 2014 using an automatic. Whitehall currently has the slowest time so far in an Astra.
In an interview published in October, Sheeran admitted: "I still can't drive", adding, "Sports cars scare the s**t out of me because they go so fast."
Top Gear returns to BBC2 screens on January 25.
hnews@herald.ie