'She had a heart of gold' - tears for Aoife as mum mourns loss of second daughter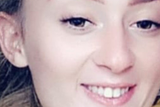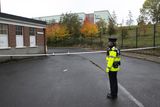 A family who lost a daughter in a tragic drowning have been dealt a second terrible blow after another girl died .
Aoife Healy (20) was found unconscious behind a school in Bray, Co Wicklow, yesterday and died despite the best efforts of the emergency services.
Aoife was just seven when her 12-year-old sister Amy drowned in Glendalough in the summer of 2005.
Their heartbroken mother Louise said Aoife really looked up to Amy, and she does not know how she will cope with the loss of a second girl.
"I can't believe this has happened. I prayed we would never have to go through this again," Louise said from her home in the Oldcourt estate.
Caring
"Aoife has also lost two cousins in the past. One in a road accident and one to suicide. Can it ever stop?
"Aoife had a good heart. She was caring and good natured and had a lot of love in her heart, and she was always up to some mischief.
"It was hard for her to lose her big sister, and I don't think she understood it fully at the time that Amy would not be back.
"Aoife could be difficult to live with, too. A friend of mine said she was like Marmite in that you could love her or hate her at times.
"She was a strong character and had a strong will. She had an issue with drugs in the past but she seemed to be doing very well.
"There was no indication there were any problems.
"I was talking to her the evening before and she seemed fine."
Aoife's body was found in a school yard and grass area behind the Educate Together and Presentation schools on Putland Road outside Bray.
It is close to a small playground and has some shelter in the form of trees.
The area was sealed off by gardai yesterday from the access point within the Educate Together school as well as from a separate lane at the back.
Routine
While it is not believed that Aoife's death was suspicious, gardai are keeping an open mind until the results of a post- mortem are known.
A forensic examination of the scene also took place, which is a routine procedure in events of an unexplained death.
It is believed Aoife was with others who were able to raise the alarm when she became unresponsive around 3am.
Aoife was a past pupil of Loreto Secondary School in Bray, having previously att- ended St Patrick's primary school.
"She was still finding her way in life and seeing what she might do," said her mother.
"She was very family orientated and always kept in touch if she was going out.
"This is going to leave a huge gap in our lives. She will be seriously missed.
"Both Amy and Aoife died so suddenly. Sometimes I think that if they had been ill we might have had some warning.
"We might have had time to get used to the possibility they could die. But there is no good way.
"We are all numb and raw, and it is a waiting game to find out what happened to Aoife."
Amy was just 12 when she drowned while on an outing with St Fergal's Resource Centre on July 15, 2005.
Pals from the group of 15 at the time said they were walking in the Upper Lake when the ground below them seemed to fall away suddenly.
While the others managed to grab each other and make their way to the lake's edge, Amy slipped under the surface and could not be rescued despite the frantic efforts of others in the group.
Amy's body was recovered by divers later that evening.
A huge fan of dancing - hip hop mostly - Amy was known as a very bubbly, jolly person who was always smiling.
Support
A friendly outgoing girl, Amy loved school and was particularly good at maths.
She also enjoyed basketball and played twice at week at school.
A student at St Patrick's Loreto Primary School, Amy had one day hoped to be an interior designer or a hairdresser when she was older.
Sadly, arrangements are now being made to bury Aoife with Amy in the local Springfield cemetery.
Yesterday, family, neighbours and friends in the close-knit Oldcourt estate were calling to support the family once more in their time of need.
Funeral arrangements will be finalised in the coming days.