Second gig for Croker, but headliners being kept secret ... for now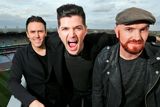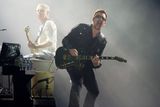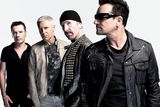 Croke Park is set to host a second big gig this summer - but the GAA would not divulge whether we can expect an Irish or an international act.
The organisation's boss, Paraic Duffy, said that he hoped an announcement will come later in the week.
Only one other concert is scheduled for GAA HQ this year with Dublin rockers The Script  playing to a sellout crowd on June 20.
Mr Duffy defended the handling of the Garth Brooks fiasco last year saying the GAA didn't get it "wrong".
The country singer's plans for five concerts in a row were scuppered when Dublin City Council only gave permission for three.
"It takes a very small amount of people to make a very large amount of noise, and in relation to Garth Brooks that's exactly what happened," he said referring to opposition to the gigs from some residents' groups.
"Unfortunately Dublin City Council listened to that noise and they decided to turn down the application to run the five concerts."
He went on to say that the GAA has a "very good relationship" with the majority of people who live around Croke Park and most of whom "wanted the gigs to go ahead".
Mr Duffy also revealed that the GAA's goal-line 'Hawk-Eye' system is set to be rolled out in other venues in the near future.
Semple Stadium in Thurles will see the technology installed for this summers Hurling Championship.
Pairc Ui Chaoimh in Cork, which is currently undergoing a €60m revamp, and Casement Park in Belfast will also gain the cutting-edge software.
He confirmed that there would be no American football event in Croke Park this year.
Penn State University beat University of Central Florida in the 2014 match.
When asked if we can expect any Super Bowl-style half time shows, Mr Duffy laughed and said "no, but we can expect a few more big screens".
He also defended the GAA's controversial decision to screen games on Sky Sports, saying it has opened up the game to a larger audience.
"We are incredibly impressed with the viewership figures coming from the UK. It has made the games available to a large number of ex-pats.
"There is still over 100 live games on free-to-air here in Ireland; it's only a very small amount that are broadcast on Sky," he said.
hnews@herald.ie