Rodgers tells Sterling: Take new deal or leave it
Liverpool offer 'incredible' deal to Sterling who has yet to sign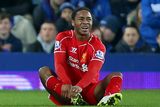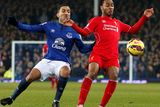 Liverpool manager Brendan Rodgers has warned Raheem Sterling's agents the club will not be held to ransom over his new contract.
The Reds boss (inset) said the 20-year-old has been made an "incredible" offer on a new deal, which has been on the table for over a month.
However, Sterling is yet to sign despite indications previously an agreement was imminent, but Rodgers said the club had been generous in their offer.
"The club has offered an incredible deal for a young player and I have spoken to Raheem a number of times and he is very happy here and I think you see that in his game," said Rodgers.
Read More:
"The player is very happy and wants to continue working the way he has been.
"He has made some great strides in these last couple of years and has now got reward for that and hopefully his representatives can find agreement with the club.
"What he has been granted here is an opportunity - we see it with lots of young players - and they get rewarded for that but we are certainly not a club who are going to give out way, way above what a player is worth at a certain time in a career.
"It is not a case of giving any player, I'm not talking about Raheem here I'm talking in general, what they want.
"We want to reward our best talents as they are a big part of our future and we are confident that will all be in hand and sorted very soon."
Rodgers has nurtured Sterling through a difficult period off the pitch over the last couple of years, when he found himself embroiled in a couple of court cases, and has been rewarded with some impressive performances from the youngster.