Rock's secret to be so free 'n easy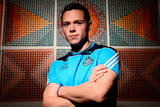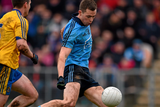 Dean Rock is in the form of his life. Making his mark in open play and kicking his frees with ruthless, repetitive aplomb.
You want to know his secret?
Practice. Endless hours of practice.
"I'm certainly a better free-taker this year than I was last year," says Dublin's Mister Deadball.
The stats confirm it. He shot 1-10 (six frees, 1-4 from play) against Laois. He followed up with another double-digit haul - 0-10, one from play - against Meath.
Even in the killing fields of Leinster, you've still got to nail your frees, long or short, straight or angled ... and Rock's strike rate has been close to flawless, with 15 placed balls converted and just a couple of testers falling short against Meath.
Response
It's hard to escape the conclusion that Son of Barney has upped his game in direct response to how a hugely rewarding 2015 (he started every single Dublin game) tapered off personally towards the finish.
As last year's All-Ireland race drew to a conclusion, Rock was en route to capturing his second Celtic Cross but his starting place on Jim Gavin's team was looking less secure with every game. He was replaced midway through the Mayo stalemate, after 53 minutes of the replay and again at half-time against Kerry in the final.
Speaking ahead of Sunday's Leinster SFC final against Westmeath, Rock confirms that he practices his frees before and after each session and then twice a week on his own.
"I go through my own pattern twice away from the group. I'd kick over 100 balls by myself," he explains.
Best
"To be the best, you have to keep practising, put in the hours of training. For me, I enjoy getting the bag of 10 or 12 balls and going out to the local field and kicking.
"It's an aspect of my game that I pride myself on. I have a responsibility to the team, that when I get a free, to stick it over the bar. If I'm not doing the practice, I'm not able to do that for the team.
"I take responsibility for that, and I enjoy going out practising and doing it on the game day as well."
It's not just practice but experience, he reasons, that has made him a better free-taker. He has learned to block out distracting thoughts that might invade his routine. He enjoys the "pressure situation" of standing over a free.
Cue an innocent question about whether you need to be obsessive, a GAA version of Jonny Wilkinson, to handle that pressure - and an intriguing revelation.
"Yeah, of course. When I was younger, he would have been one of my sporting idols," Rock replies.
"I would have played a lot of rugby growing up, would have been a goal-kicker as well, so I'd have based a lot of my training on him.
"Certainly, you have to be very obsessive about it because, at the end of the day, you have a huge responsibility to the team that, it it's tight, you have to stick the ball over the bar.
"I'm always trying to improve, get better and get those extra inches on it.
"Throughout the years, you grow and grow in confidence in terms of kicking frees on big days.
"At this moment in time, I'm extremely confident as a player and a footballer. The confidence comes from knowing that you've performed a kick 100 times in the last two or three weeks and that you're going to be able to put it over the bar.
"I have my own routines. In terms of free-kicks, I'd look back on games at frees that I might have missed, frees that I scored. Look at what worked and what didn't work in different situations," he expands.
"The main thing for me is to just get my heart rate down. It's just breathing and taking my time, and that's pretty much my only approach to it.
"Like I said, I'm not running 100 miles an hour to the free - the free will be taken when I'm good and ready."
However, as his early-summer form has underlined, it's not all about the frees for Rock. There is more dynamism in his general play.
It helps, of course, being part of a collective whose first instinct is to attack; where a forward isn't a sweeper disguised by the double-digit number on his back.
Licence
"To have that licence to express yourself as a player is great, knowing that you don't have to play a safe pass, that you can play that diagonal pass or killer pass," Rock enthuses.
"We have a culture of attacking football in Dublin. We like to score points, score goals, put up big scores. That's just the way Dublin have always played. We stick to what we're good at and what we know, and we certainly won't shy away from that."