Review: Witnesses - a gruesome French thriller that'll grab you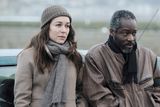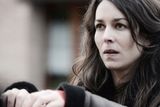 THE strong, tough heroine burdened with complex psychological baggage or a potentially debilitating condition could very easily become a television thriller cliché if not handled with care.
Think Sarah Lund in The Killing, Carrie Mathison in Homeland, Saga Norén in The Bridge and the mother of them all, Prime Suspect's Jane Tennison, who first had to deal with the rampant sexism of her male colleagues and, in later years, with her own spiralling alcoholism.
The TV crime scene welcomed a new recruit to its ranks of troubled female leads last night in Channel 4's excellent subtitled import Witnesses (Les Témoins in the original French), which proves there's still a healthy appetite for this kind of thing when it's done with sufficient style and class.
Sandra Winckler (Marie Dompnier), a detective with Lille CID, furiously cleans the cramped apartment she shares with her partner and adorable little daughter, even when it doesn't need cleaning, and goes around straightening things, including the crime-scene photos on the police station pinboard.
But a touch of OCD is hardly the worst of Sandra's problems. Her relationship with her partner looks to be heading for the rocks, while her latest gruesome case forces her into unwanted contact with a figure from her past.
Someone has exhumed the recently buried bodies of a man, a woman and a teenage girl from separate graveyards and posed them in a show house in seaside town Le Tréport.
PHOTOGRAPH
This is the second crime of its kind in a few weeks, but this time, the culprit(s) also left a framed photograph of former police chief Paul Maisonneuve (Thierry Lhermitte), a legend in the force, on a bedside locker.
Maisonneuve has been on sick leave for two years and lives in a rehabilitation clinic, where he's effectively been hiding away from the outside world, and possibly some enemies.
Shortly after the death of his wife, he was involved in a near-fatal car crash. He claims it was an accident, but Sandra has been nosing through the files and talking to Maisonneuve's estranged son and knows it was a failed suicide attempt.
Sandra and Maisonneuve have unpleasant history; he was her instructor during her police-training school years earlier and once told her that women and police work don't mix, and that she didn't have the guts to make it as a detective, something that still rankles with her — especially when people automatically assume Maisonneuve, who pretends not to recognise her when he arrives at the crime scene and is reluctant to be drawn into the investigation, is in charge of the case.
She's convinced Maisonneuve is hiding more than just the truth about his car crash. She immediately spots that he doesn't need the walking cane he brings everywhere. Is it to protect him from someone?
Witnesses has been likened, inevitably, to Scandi noir and, rather prematurely, to Broadchurch, possibly because of the coastal setting (Le Tréport also has some striking-looking cliffs). But the plotting is tighter, the pace brisker and the whole scenario more immediately gripping. There's even a sighting of a wolf, which also features in the enigmatic opening titles, to boost the eerie tone.
Dompnier, primarily a theatre actress before now, and Lhermitte, who's apparently known in France mostly for comedic roles but does tight-lipped menace extremely well,  make for a fine, mutually antagonistic and distrustful odd couple.
At just six episodes long (a second series is in the pipeline). This is one to curl up with in the coming weeks.
Witnesses
Channel 4
Rating ****