Paul McGinley's Ryder Cup souvenirs stolen from car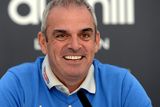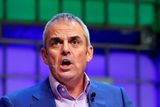 Irish Ryder Cup hero Paul McGinley has had golfing mementos stolen from his car.
The golfer said that a number of Ryder Cup items, which he had planned to auction for charity, were among the things stolen in San Francisco.
McGinley (48) was playing in the AT&T Pebble Beach National Pro-Am.
He told the San Francisco Chronicle that he went from San Francisco airport to Ocean Beach to get some fresh air and have lunch, and when he returned he discovered his car had
been broken into.
The back window was shattered and his clubs, travel bag, travel documents and passport had been stolen.
"I was just disappointed," said McGinley. "I had only been in the country an hour and a half.
"It can happen in any country, or city in the world. I thought it was safe, and it didn't cross my mind."
McGinley, captain of last year's winning European Ryder Cup team, said he was testing new equipment - including clubs and shoes - ahead of this week's tournament on the Monterey Peninsula.
hnews@herald.ie