Paul McGinley: Tiger Woods will roar again and regain his best form
Woods goes back to basics to challenge McIlroy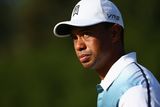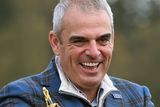 THE world of golf is looking for a player to step up to the plate and challenge Rory McIlroy for supremacy this year and that certain someone could be Tiger Woods, said Europe's 2014 Ryder Cup captain Paul McGinley.
The 14-times major champion finished tied for last in December at the 18-man Honda World Challenge in Florida that benefits his foundation.
It marked Woods' competitive return following a four-month spell on the sidelines caused by a back operation and McGinley said there was one strong sign that the former world number one was heading in the right direction.
VERY CLEAR
"I saw him play in that tournament and the one thing that was very clear, and speaking to some of the guys that have played with him recently too, is that he's got his distance back," said McGinley.
"If you are playing at the top level in professional golf now you've got to be hitting the ball a long way.
"Rory has got that, he's one of the longest hitters in the world, and it looks like Tiger has got that back. That's going to be a big asset for him," he added.
"Rivalries are what sport is built on. For somebody to rise up this year and have a real head-to-head battle with Rory would be great for our sport."
Woods, mainly through his off-the-course transgressions in recent years, appears to polarise opinion among golf followers around the world.
The 39-year-old is loved and loathed in almost equal measure but one thing is beyond dispute, he can never be ignored.
"Tiger is one of those guys that moves the needle in so many ways," said McGinley. Not everybody is a fan of Tiger and some people like to see him doing badly so he moves the needle one way or the other.
"On the other side it's been seven years since he won a major championship. There's pressure on him to reach Jack Nicklaus' record of 18 major wins and it'll be interesting to see how competitive he is this year.
"If he gets into contention at a major, will he be able to follow through and win?
"There are a lot more wins in Rory yet. He's incredibly talented, he's proved himself at the very top level and he's the undisputed number one player in the world."
RITUAL
Woods has gone through the self-imposed ritual of taking apart his swing several times during his career.
He and new consultant Chris Como studied videotape of the free-wheeling approach of the American's amateur days that generated so much power and have got him back to that routine, abandoning some of the technical adjustments he adopted along the way.
"He's made changes, gone back to trying to find the golf swing he used as a young boy and a swing that comes natural to him," said McGinley.
"It's very difficult to do what Tiger has done. Very few players have done that.
"Nick Faldo did it and Pádraig Harrington did it, completely ripping apart their swings, putting it back together and still being successful," he McGinley.
"Tiger has gone backwards and it will be interesting to see if he can use that to go forwards and use it as a base to win major championships again."