Pat warns Tubridy of more Friday night defeats as viewers turn to The Saturday Night Show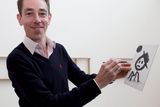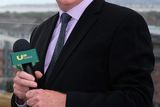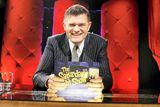 Broadcaster Pat Kenny has warned Ryan Tubridy that RTE's Saturday night show will beat the Late Late in ratings more often in the future.
The Newstalk presenter was reacting after Brendan O'Connor's Saturday Night Show beat The Late Late Show in the ratings war last weekend.
Pat has presented shows on both nights and said the Saturday night team always have to work harder.
"My battles were with Gaybo when he was doing The Late Late Show and I was presenting Kenny Live on Saturday nights which is what Brendan is doing at the moment," Pat told the Herald.
"There was a head to head in ratings terms but it was a friendly rivalry and it will happen that Brendan will eclipse the Late Late from time to time and vice versa.
"I haven't been watching their ratings closely because you only look at these things when you're involved.
"I'm sure they're well pleased in Brendan's show because they would see themselves as...'we're number two, we try harder' and I think that's really what Brendan O'Connor's show has to do (try harder).
"The Late Late automatically commands the pick of the guests and the pretender, Brendan and his team, have to work doubly hard.
"Well done to them but one swallow doesn't make a summer either," Mr Kenny added.
When asked if he thought that new RTE recruit Ray D'Arcy would take over from Tubridy on Friday nights Pat said: "Not any time soon, don't forget, Ryan would be younger, he's just in his 40s. Ray is a bit older."
Figures from last weekend show that Ryan Tubridy's Late Late pulled in an average audience of 499,600 with a 34.21pc market share on Friday night.
COMPETITION
However, that was not enough to pip Brendan to the post as his Saturday night slot had 501,900 tuning in with a 46.76pc share.
"The Late Late Show and The Saturday Night Show air on different nights and are not in competition with one another," an RTE spokesperson said
"Both continue to perform really well. The real winner this weekend was RTE which enjoyed extraordinary ratings on Friday, Saturday and Sunday."
hnews@herald.ie