PA who stole €2.8m from Clayton has appeal thrown out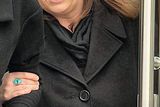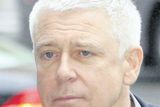 U2 guitarist Adam Clayton's former personal assistant will have to change her identity because she will be forever known for stealing from the musician, the Court of Criminal Appeal (CCA) has heard.
The court yesterday dismissed Carol Hawkins' appeal against her conviction for theft from the U2 bass player.
The court will rule in the next few days on a separate appeal against the severity of the seven-year sentence imposed on her by Judge Patrick McCartan at Dublin Circuit Criminal Court in July 2012.
Giving the three-judge CCA's decision, Mr Justice Peter Charleton said there was "sufficient evidence which would allow the jury to convict Hawkins of the offences of which she was in fact convicted".
Neither Hawkins, who at her trial denied the charges, nor Mr Clayton was present.
Ken Fogarty SC, for Hawkins, said his client would be "forever known" as the person who committed these offences against Mr Clayton.
She would have to "change her identity" to attain any degree of anonymity after she is released from the Dochas Centre, he said.
He added that during her two years and three months behind bars she has been "a model prisoner".
She is making the best of the opportunities available to her doing a number of courses including an Open University degree in Art History.
She got on very well with other students and was courteous to staff at the prison. She has also been described in the reports as being "a pleasure to be around", counsel said.
racehorses
Hawkins (51), originally from London,was convicted of 181 counts of theft from two of Mr Clayton's Bank of Ireland accounts over a four-year period from 2004 to 2008. The thefts totalled €2.8m.
She used the money to buy 22 racehorses, a New York apartment, holidays and education for her children. She also spent €1.4m on her credit card funded from Mr Clayton's accounts.
hnews@herald.ie